Salman Khan is one such superstar, who remains in news every now and then. Apart from his upcoming movie Tubelight, the actor is being talked about for a video that shows him eating his own jeans publicly.
A video has gone viral on social media that shows Salman tearing a piece of his ripped jeans, and then actually putting it in his mouth. In an apparent absent-minded state, the superstar first tore the piece from his jeans, then put it in his mouth and started chewing it.
Also see: Riteish Deshmukh 'steals' Dangal, Tubelight, other posters to promote Bank Chor
After chewing it for some time, Salman took it out of his mouth. Surprisingly, he did this weird thing at a recent promotional event of Tubelight. It appears that the event was yet to start, and Salman was lost in his own thoughts, oblivious to the fact that someone was recording this funny act of his on camera.
I cannot stop laughing at the "Salman Khan tearing and eating his own goddamn Jeans" video ????????? FUCK! ??

— Tanvi Jain (@eatslurpburp) May 31, 2017
massive U turn by Indian Twitter... from Eating beef to Salman Khan eating jeans ?

— Dj (@friendlii_ghost) May 31, 2017
Now, this video is out on social media and people have been sharing it with funny captions. Someone even wrote after Being Human jeans, Salman has launched edible jeans. Nonetheless, the video is indeed funny and at the same reflects Salman's innocent avatar in Tubelight.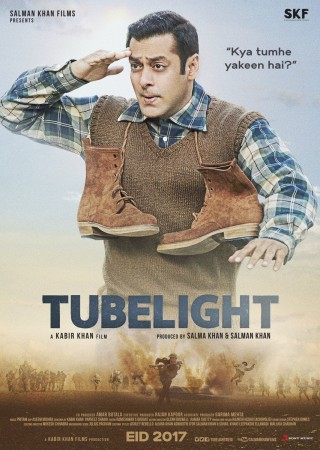 Directed by Kabir Khan, the movie Tubelight will present the actor playing a character of an innocent guy, who struggles to bring back his soldier brother from the clutches of the enemy nation during war. The movie is slated to be released on June 23.