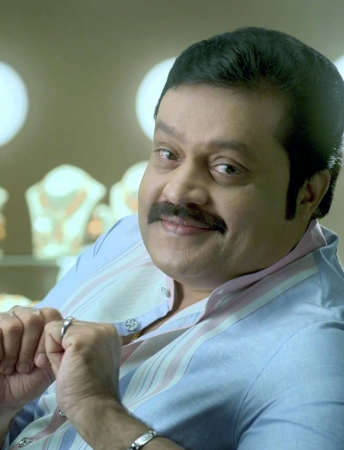 Malayalam actor Suresh Gopi had made headlines recently when he extended his support to the controversial beef ban in Maharashtra. The actor had conveyed his thoughts on the issue while he was conversing with media in Kerala.
He had said that he never ate beef in his life and has never cooked them at his home. He had also added that he will obey the government if such a ban comes to Kerala.
Meanwhile, a new video has appeared online which counter the recent claims made by the superstar. The video shows actor chatting in a radio show and talking about his weight gain after a recent visit to Zurich. They shared about how he ate beef continuously for four days which had led him to put on weight.
With the release of the new video, social media users claim that Suresh Gopi's stand on beef ban issue is part of his political motive. The actor is rumoured to be awaiting a parliamentary seat ticket as BJP candidate.
Meanwhile, a section of online users also claim that the actor is being dragged into unnecessary controversies. This is not for the time the actor has ended up in trouble for his speeches and out spoken nature.
Suresh Gopi had recently got into trouble for his statement on Vizhinjam project which allegedly had a communal tone to it. However, the actor had denied any such motives behind his speech.
Actor Suresh Gopi who had won Nation Award for Best Actor for the movie, is known in the industry for his angry police man roles. He is currently hosting the hit television show "Ningalkum Aakam Kodeeshwaran" the Malayalam version of "Kaun Banega Crorepathi".