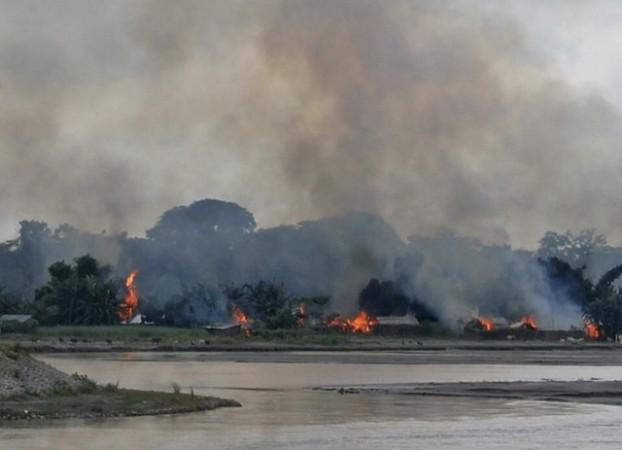 In a rather shameful paradox on the day India celebrated its 66th Independence Day people from the northern region began fleeing Bangalore city over concerns for their safety.
The subsequent attacks directed against North-East communities have brought to question the safety, fundamental rights, fraternity and secular attitude of people across the country.
About 5,000 people in Bangalore were said to have fled to their homes, while another 3,000 migrants from Assam in Hyderabad reportedly tried to leave the city fearing attacks.
In spite of India projected as one of the exemplary countries for its secular values and merits of peace, certain communities in the country have been subjected to discrimination for decades.
The recent attacks are said to be culmination from the Assam riots, which killed at least 80 people and affected over 200,000 people in Kokrajhar and surrounding districts.
Meanwhile, authorities are of the opinion that miscreants are circulating doctored MMS and text message pertaining to the clashes between Bodo and Muslim communities in Assam, as a means of instigating violence against North-East people.
The probing officials also suspect that a similar video clip was circulated a day before last week's Mumbai violence, which left 2 dead and scores injured. A mob gathered at city's Azad Maidan to protest communal clashes in Assam and the peaceful protest turned awry after a while as the agitators resorted to throwing stones and violent behaviour.
Here we look back at some of the worst violent incidents against people from the North-East in major cities of the country:
In August 2012, Tenzin Dhargiyial, a diploma student of Kushalnagar College in Mysore, was stabbed by assailants who suspected him as a migrant from the northern region. Following the attack, the 22-year-old Tibetan national was rushed to hospital in a critical condition.
Though it was a case of mistaken identity, the incident served as evidence that people from the north-eastern region are potential targets.
A series of attacks against north-east students were reported since Aug 8 in Pune, where at least 12 were roughed up. The attacks against north-eastern students in the state were considered as a consequence of the Assam violence.
Earlier this year, Loitam Richard, 19, from Manipur died in Bangalore on April 17 after he allegedly beaten by two of his hostel mates. Richard was a first year student of Architecture Engineering from the Acharya NRV School of Architecture in Bangalore. Though the attack was mostly considered as target violence against the north-east community, the motive behind the murder remained controversial.
The state of Maharashtra has always been notorious in mistreating north-east communities from the other states of northern India.
The year 2008 registered the worst cases of communal attacks against North Indians, when Maharashtra Navnirman Sena and Shiv Sena party workers carried out a full-on attack on migrants from North-East states, mainly from Uttar Pradesh and Bihar.
The violence, which first began in Mumbai in Feb 2008 between MNS and Samjwadi Party (SP) members, also spread to Pune, Aurangabad, Beed, Nashik, Amravati, Jalna, and Latur. Following the unrelenting clashes, more than 40,000 North Indians fled the affected parts of Maharashtra, causing a serious staffing problem in industrial layouts.
After months of conflict in the state, the violence came back to the fore once again in October 2008. Fresh clashes erupted after MSV workers targeted candidates who were in Mumbai for All India Railway Recruitment Board entrance exam. In the same month, one labourer from Uttar Pradesh was also killed.