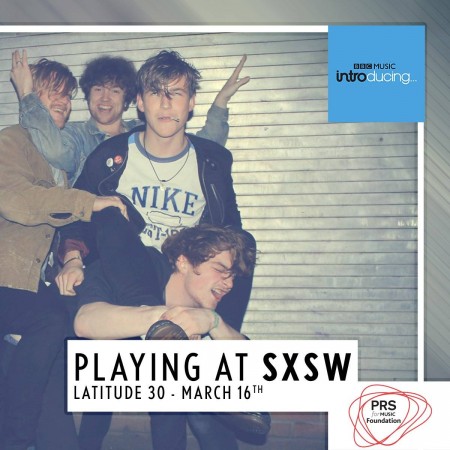 Members of the British band Viola Beach and their manager have reportedly been killed in a car accident in Sweden. Although the names of those killed have not been released, locals identified the five members as the young members of the indie band.
According to BBC, Kris Leonard (Guitar/Vocals), River Reeves (Guitar), Tomas Lowe (Bass) and Jack Dakin (Drums) and manager Craig Tarry were going to play a gig in Guildford in Surrey on Saturday. They were part of the line-up for Friday's Swedish music festival.
The car they were travelling in dropped about 25 meter (80 feet) off a bridge into a canal in capital city of Stockholm's Södertälje district. The cause of the accident, which occurred pre-dawn, is not known, but according to the Guardian, the bridge over the canal was closing after letting a vessel sail through.
"For some reason, the car drove through the barriers and crashed down into the canal,"according to Stockholm police spokesman Inspector Martin Bergholm.
The last Facebook post by Viola Beach had announced that the band had been invited to play BBC Introducing and PRS for Music Foundation's showcase at SXSW Music Festival. The gig was expected to happen on Wednesday, Mar. 16.
They have performed at many BBC Introducing sessions and also at the Reading and Leeds Festival in 2015. Their debut album Swings & Waterslides was released in 2015.