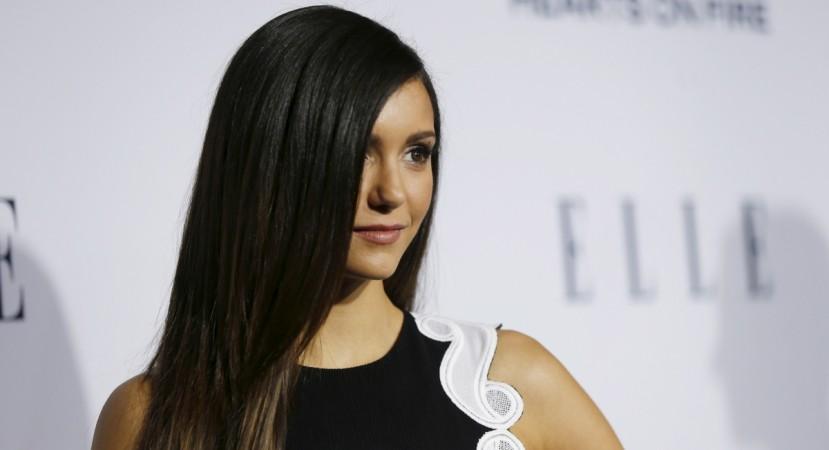 "The Vampire Diaries" actress Nina Dobrev is currently filming "xXx: The Return of Xander Cage" in Canada and from the look of things she has managed to impress her co-star Vin Diesel.
The "Fast & Furious" actor took to his Instagram page Monday to post a video of him exalting Dobrev's acting abilities. "So I am on the set of XXX 3 and I am working with an incredible actress who is so amazing," says Diesel. "Who says you can't be hot and funny? She's incredible, incredible, incredible."
Reposting the video on her Instagram page, Dobrev joked: "I paid Vin to say all those nice things about me. Best $50 bucks I've ever spent. #XXXtheMovie @vindiesel."
Dobrev seems to be having a fun time filming "xXx: The Return of Xander Cage," which is expected to hit theatres Jan. 20, 2017. Besides Diesel, Dobrev's co-stars also include Ruby Rose and Bollywood actress Deepika Padukone.
"xXx: The Return of Xander Cage" is Dobrev's first major project since quitting "The Vampire Diaries" last year. Announcing her departure from the show, Dobrev said she was excited for the next part of her journey.
"It's been a great journey, but at the end of the day, I'm not actually a vampire. The fairy tale has to end, and the next chapter has to begin," Dobrev told The Hollywood Reporter in May 2015. "I knew this was my time, and I'm excited for the next step. I am very sad that I'm not going to get to spend every day with my favorite people in the world, but, that's why we have FaceTime and phone calls. Friendships are like vampires: They'll last forever if they're real."