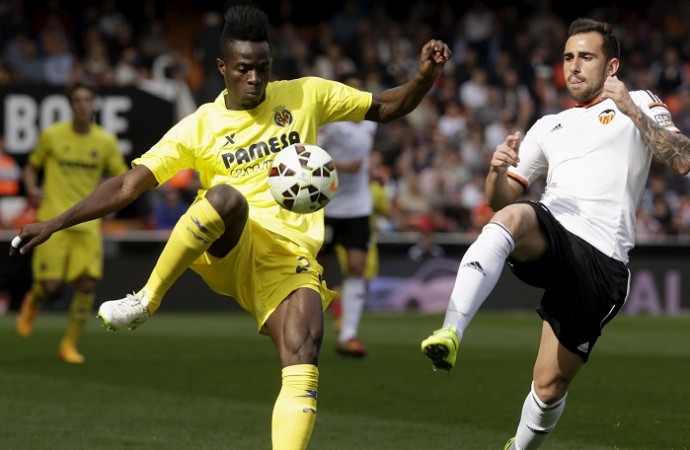 Premier League clubs have already started flexing their muscles in making major signings this summer, with Manchester United expected to be one of the biggest players in that department. Jose Mourinho is all set to secure his first signing as Manchester United manager.
Villarreal's Eric Bailley is said to have appeared for a medical at Carrington on Tuesday and reports also suggest that he has passed the tests.
The central defender from Ivory Coast is quick, versatile and strong on the ball and that is exactly what Mourinho wants in his side.
Manchester United are said to have paid approximately £30m for the 22-year-old defender.
Bailly has made 35 appearances for Villarreal since his debut for the club in 2015. He was roped in by Villarreal from Espanyol at a very low price, 18 months ago, when Gabriel signed for Arsenal.
Bailly was instrumental in helping Villarreal keep 17 clean sheets in the previous season. After having a good season with Villarreal, the defender is now seemingly on his way to Old Trafford.
According to a report in Sky Sports, the Red Devils faced tough competition from Manchester City, Barcelona and Paris Saint-Germain to secure the signing of Bailly.
"As a boy, everyone knows clubs like Manchester United and it would be the realisation of a dream for Eric. There are offers which you just can not say no to, and Villarreal knows," a source close to Bailly was quoted as saying by Metro.
Amidst the rumours of Zlatan Ibrahimovic joining Manchester United, Mourinho has started constructing his side. Bailly will add a lot versatility to the United defence, and that is an area where the Red Devils sometimes struggled in the recently-concluded season.