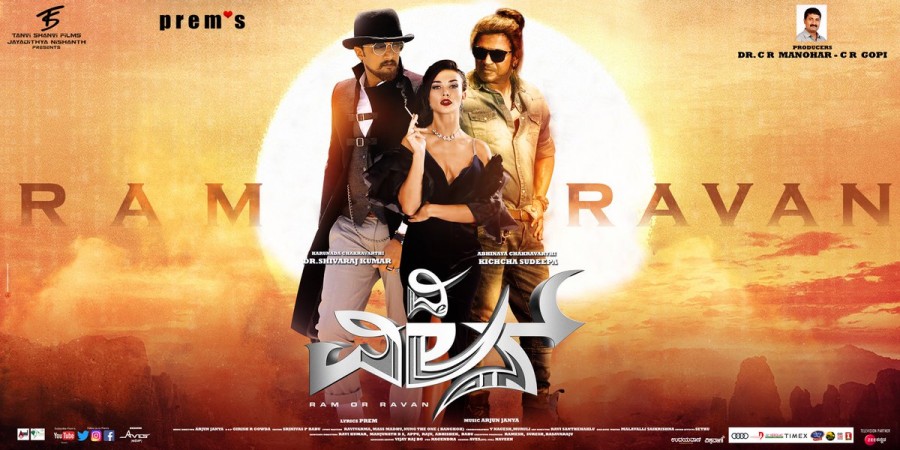 Sudeep and Shivaraj Kumar-starrer The Villain has successfully completed its first week and done fantastic business at the Karnataka box office. It has now entered the second week with a bang.
The Villain was released in over 450 screens across the state and met with mixed reviews from the audience and critics. Surprisingly, Prem's creation has managed to overcome the mixed talks and has struck gold at the box office in its first week.
The Sudeep and Shivanna-starrer has grossed over Rs 40 crore with an estimated producer's share of Rs 20-22 crore in its eight-day extended first week. In the first week, the makers wanted to meet the hype and they choose to release the movie in 450+ screens.
As the initial fan craze around the film, which has Amy Jackson in the female lead, has gone, the screen count has been reduced to 300+ in the state. The industry insiders say that the family audience is expected to come in large number in the second weekend, thereby retaining the momentum.
However, considering the huge budget, The Villain should perform well for the next seven-10 days to recover its investment. The makers have already claimed that the movie would become the first Sandalwood flick to gross Rs 100 crore at the box office. Outside Karnataka, the CR Manohar-produced flick has grossed over Rs 65 lakh.
It has to be seen whether the movie would breach Rs 50-crore mark in the second weekend.