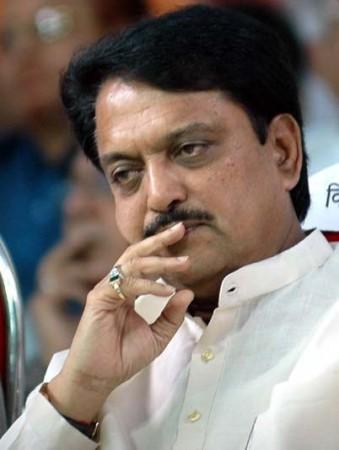 Union Minister and former Maharashtra Chief Minister Vilasrao Deshmukh died aged 67 in a Chennai hospital on Tuesday.
Deshmukh, Minister of Science and Technology and Minister of Earth Sciences, died of liver cancer. He had been undergoing treatment at Global Hospital, Chennai, for over a week.
The former Maharashtra Chief minister was rushed to Chennai's Global hospital last Monday in a critical conduction, and was put on life support in the intensive care unit. He was diagnosed with hepatocellular carcinoma, a most common type of liver cancer, a year ago.
Earlier, Deshmukh was undergoing treatment at Mumbai's Breach Candy hospital. Doctors in Mumbai said that he suffered a kidney failure coupled with the cancer, after which he was flown to Chennai.
The doctors there advised liver transplant for Deshmukh and were looking for an organ donor.
The doctors' attempts to carry out a transplant from a brain-dead person eventually failed as the donor reportedly died after suffering a cardiac arrest hours before the scheduled transplant.
A 31-year-old man, who was confirmed brain-dead after an accident at a government hospital in Chennai, was touted as a possible donor by Deshmukh's doctors. The relatives of the donor also consented to transplant his liver and kidney organs to the former Maharashtra CM, said media reports.
However, all efforts rendered futile after the donor died before transplantation.
Prime Minister Manmohan Singh condoled the death of Deshmukh. "Mr Deshmukh was a trusted colleague and an able administrator who worked at Panchayat, State and Central levels with admirable dedication," said the Prime Minister in his condolence message.
Meanwhile, President Pranab Mukherjee and other top Congress leaders, including UPA chairperson Sonia Gandhi have expressed deep grievances over Deshmukh's death.
The last rites of Deshmukh will be performed in Babhalgaon village in Latur.