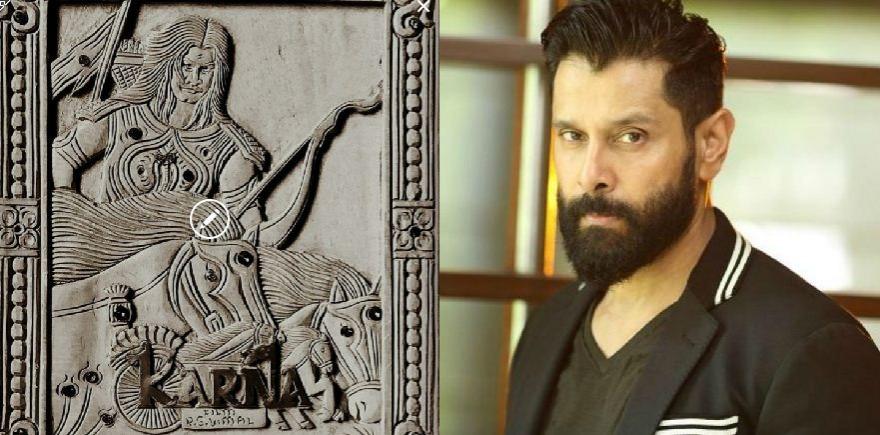 The success of SS Rajamouli's Baahubali has encouraged many filmmakers to think of making pan-India movies with a huge budget. Mohanlal's Randamoozham: The Mahabharata and Sundar C's Sangamithra are some of the projects now announced with larger scale budget. The latest film to join the list is Vikram's next film Mahavir Karna, a film on the famous character in the Hindu epic Mahabharatha.
"A sun rises as the sun sets. Announcing 'Mahavir Karna', a Hindi magnum opus. ⭐️ing Chiyaan Vikram. Director RS Vimal. Producer United Film Kingdom,New York. #mahavirkarna, [sic]" the actor posted on Instagram. Following the announcement, the reports of the film made with a huge budget of Rs 300 crore surfaced online, which came as a surprise to many.
The aforementioned budget is something which is not spent on the big names of Bollywood. As a result, it left many industry observers to think whether it is true or a floated speculation to create a buzz around the film. What came as a big surprise is that the project will be made in Hindi and not originally in Tamil film industry where Vikram has his core market.
"These are the rumours generally spread by PR machinery to draw the people's attention towards the film. With Vikram's Sketch release around the corner, there is every possibility of creating a buzz around his future projects by making sensation claims. Hence, it is not a surprising news for me," an industry observer told International Business Times, India.
Does this mean it is a fake news? "We cannot outrightly reject at this stage stating that it is untrue, but looking at the past, one cannot be sure until there is some serious progress in said films. After Baahubali success, filmmakers from many South industries made fancy claims that they make movies with these many crore, but there have been no developments on such projects, which is the reality," the industry insider adds.
A movie to be made with such large scale requires years of planning and any small error could result in a huge loss, say trade experts. "Even Rajinikanth's films have not breached Rs 300 crore mark at the box office and Baahubali success happened due to various factors," a trade tracker from Kollywood points out.
It has to be noted that Prabhas's forthcoming movie is rumoured to be made with Rs 150 crore budget, but there is still no confirmation whether so much would be spent on the project.