A few months ago, some reports had stated that Vikram might play villain in Rajinikanth starrer "Endhiran 2", but it wasn't confirmed. Now, it has been learnt that he has already signed the deal.
According to some unconfirmed reports, Vikram has finally signed "Endhiran 2". In the Tamil flick, he will be seen in the powerful role of a baddie, which will be as important as the role of the superstar.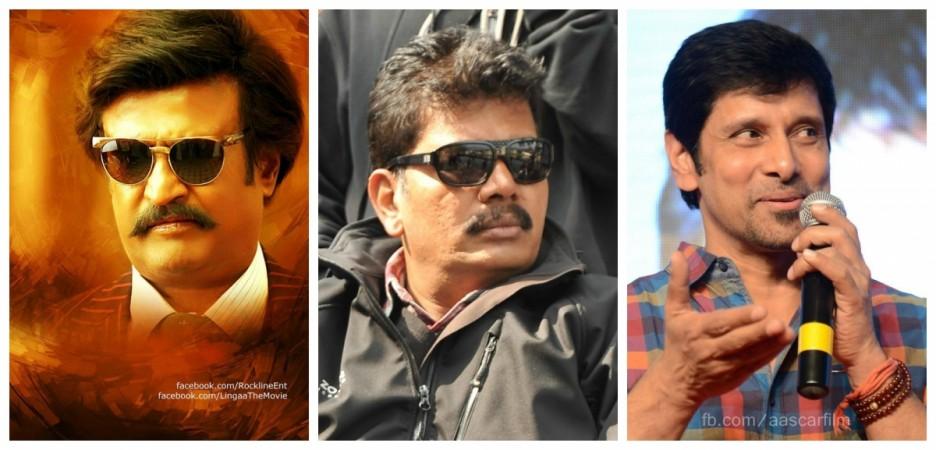 Fans are speculating as to who could play the villain in "Endhiran 2". Initially, it was said that Bollywood's perfectionist, Aamir Khan, would star opposite Rajinikanth in the movie, but later, it was reported that Hrithik Roshan would share screen space with the superstar. The next name to surface was Kamal Haasan, who reportedly turned down the offer citing budget issues. Soon, it was widely reported that Vikram had agreed to play the villain in "Endhiran 2". But, many felt that it might be a mere rumour as no updates followed the news.
A few days ago, online media reported that Hollywood actor Arnold Schwarzenegger had signed "Endhiran 2" to play the villain's role and he had given 25 days' callsheet. All these rumours were quashed when it was reported that Vikram might have signed the project.
Rajinikanth's Callsheet
We have further learnt that Rajinikanth has surprisingly given a year callsheet for Shankar's "Endhiran 2". As the movie is a science-fiction, the superstar gave bulk dates. Incidentally, this is for the first time that the actor has allotted a year callsheet for a Tamil movie.
"Endhiran 2" is a sequel to 2010 blockbuster "Endhiran". The latest movie will begin in 2016 and currently, pre-production works are in full progress. The cast is yet to be finalised. The original version featured Aishwarya Rai Bachchan in the female lead role. In the technical team, Nirav Shah handles the cinematography department and AR Rahman composes the music.
Lyca Mobiles and Ayngaran International jointly produce the Tamil movie.