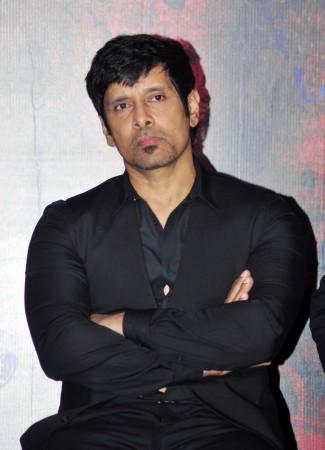 After lots of speculations and assumptions, looks like Vikram is now set to make a comeback in Malayalam cinema. As per reports, the actor will be making a comeback with Blessy film "Aadu Jeevitham".
The actor hinted about his upcoming movie in Malayalam with Blessy while he was in Kochi to promote his upcoming movie "I". Though there was not much revelation from the actor regarding this, looks like he is set to make a grand re entry in Malayalam.
The film "Aadu jeevitham" is reportedly the cinematic version of Malayalam novel "Aadu Jeevitham" by Benyamin. Earlier, Blessy had announced that this movie will be his next and is interested to cast Vikram.
Meanwhile, there have been no confirmations regarding this. Rumours are also rife that Blessy is considering Mohanlal, Prithviraj and Fahadh Faasil to play the lead roles.
Blessy is known in the industry for bringing out some of the classic films with high emotional quotient, which is supported by well executed scripts and great characterisation.
Blessy, who was assistant of thespians like Bharathan and Lohithadas made his debut in the industry as director and scriptwriter with 2004 movie "Kaazhcha" starring Mammootty. He later went on to do movies like "Thanmathra" (2005) starring Mohanlal, "Palunku" (2006)starring Mammootty, "Calcutta News" (2008)starring Dileep, "Bhramaram" (2009) starring Mohanlal, "Paranayam" (2011) starring Mohanlal, Jaya Pradha and Anupam Kher and his last movie was "Kalimannu" starring Biju Menon and Swetha Menon.
Meanhwile, Vikram had appeared in few Malayalam cinemas in the initial days of his career and has been part many action movies during that period. He had appeared in movies like "Dhruvam", "Mafia", "Sainyam", "Indraprastham", "Itha Oru Snehagatha" and "Rajaputhran".
Vikram, who is also awaiting the release of Shankar movie "I' on 14 January, has "10 Enradhukulla" directed by Vijay Milton.