Filmmaker-producer Vikram Bhatt's upcoming web series Spotlight revolves around an ambitious Bollywood star who yearns for true love.
Rumour has it that the series bear striking resemblance to the life of Bollywood actress Kangana Ranaut.
Bhatt has, however, denied the rumours. "Spotlight is not so much about Bollywood, but it is about a girl in Bollywood. It's inspired by a lot of things that I have seen in my life. One might say that it looks like Kangana or someone else because they are all Bollywood actresses. But it's not like we got up and said one day, 'let's make a film on Kangana'," he told Deccan Chronicle.
The web series has Dahleez actress Tridha Choudhury and Sid Makkar in lead roles. Tridha plays the role of Sana, who hails from Himachal Pradesh and arrives in Mumbai to try her luck in Bollywood. Coincidentally, Kangana too is from the beautiful locales of Himachal. The series will throw light on the dark side of the tinsel world.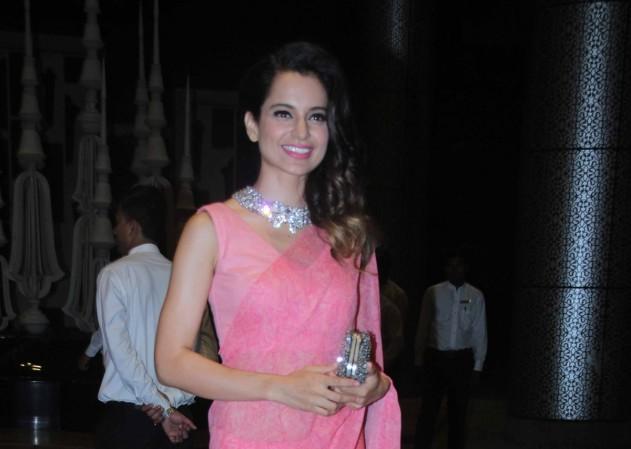 Director Suhail Tatari said: "The film is based on an actress who tries to make it big in Bollywood. In the film, Tridha Choudhury comes from a small town from Himachal, so you might feel that this particular instance bears resemblance to the life of a particular person, but overall when you see the film, it's an original story."
Recently, Kangana was in news when she unabashedly called Karan Johar "the flag-bearer of nepotism" and part of "movie mafia" on his talk show Koffee With Karan 5, in which she was invited as a guest along with her Rangoon co-star Saif Ali Khan. KJo attacked the actress later saying that he was done with her pulling out the "woman card" and "victim card" all the time and if she thinks that the industry is so bad then she should just leave. This led to a series of ugly spats between the actress and the producer.