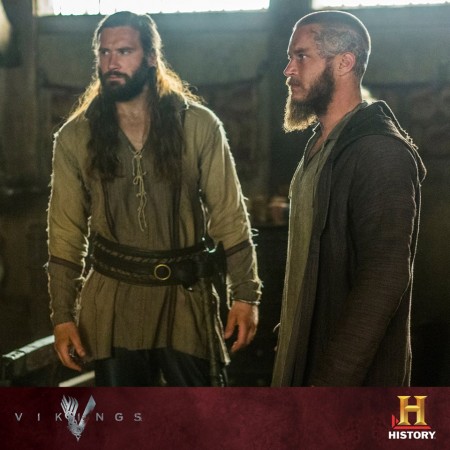 When "Vikings" returns on History channel with season 4, it will revolve around the relationships between King Ragnar Lothbrok (Travis Fimmel), his brother Rollo (Clive Standen), Lagertha (Katheryn Winnick) and Floki (Gustaf Skarsgård).
After the coffin confessions of three most important people in Viking leader's life towards the end of season 3, fans are eager to know whether their relationships will have fruitful ending in season 4 or not.
However, the followers of prime time series will not have to wait until History Channel premieres new season as showrunner Michael Hirst has already revealed the outcome of the confessions.
"He's heard everything! He knows what people think about him. They suffer from that later; there's a carry-over because they've confessed things that they would have kept to themselves otherwise," The Hollywood Reporter quoted him as saying.
Explaining further about impact of coffin confessions, Hirst said, "They were moving confessionals, really, and it's not an entire surprise that Lagertha still loves him. But it was nice to hear her say that — I'm sure Ragnar was smiling a little inside the coffin. And Floki too of course. Floki confesses really that he loves Ragnar. The only ambiguous one is Rollo, who expresses surprise that perhaps the Gods didn't favour Ragnar over him as they'd both thought. But otherwise it's about love and it's very deeply felt."
Meanwhile, the creator also revealed that the conflict between King Ragnar and his brother will take a new turn in season 4 after the latter betrays the former for the second time, according to Variety.
Hirst even stated that the leader of Viking will have three new characters to compete with, which includes Halfdan the Black (Jasper Paakkonen) of Scandinavia, Chinese traveller named Yidu (Dianne Doan) and King Harald Finehair (Peter Franzen), stated Enstarz.