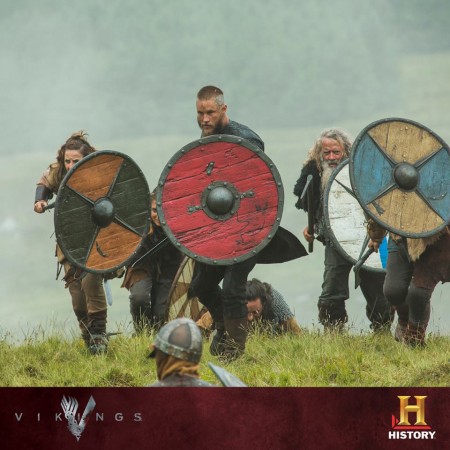 "Vikings" season 3 ended on a shocking twist that showed Rollo (Clive Standen) preparing himself to marry Princess Gisla of West Francia (Morgane Polanski), daughter of Emperor Charles of France (Lothaire Bluteau).
So the biggest question that is revolving around viewers' minds is whether the history drama series will continue to focus on sibling rivalry in season 4.
Recently, creator Michael Hirst teased that the upcoming season will show "final reckoning between the brothers, on just a much bigger scale than the first time around" before King Ragnar Lothbrok (Travis Fimmel) takes his last breath.
Does this indicate that the Viking leader will die in season 5? However, the writer did not reveal any details about it.
But he teased that Fimmel's character will not have a major role to play in the series and the main focus will be on his sons.
"Hey'll be different; each son has a different destiny and they'll be different sort of characters. But they'll be very powerful figures in their own rights. Instead of following one charismatic leader, hopefully we're going to have four young charismatic leads to follow," The Hollywood Reporter quoted him as saying.
Meanwhile, Hirst revealed that season 5 might not entirely focus on Paris as he said he would like to take the team to a few places, such as Ireland, Iceland, Greenland and North America, according to Entertainment Weekly.
"The other thing that's in the back of my mind: Bjorn is famous for having sailed around the Mediterranean. He went to Spain. He attacked what he thought was Rome. In subsequent seasons, if we get there, there's amazing things we can show. I read the other day that they found a little statue of a Buddha in a Viking grave in Russia. It's amazing! They just got everywhere!" he added.