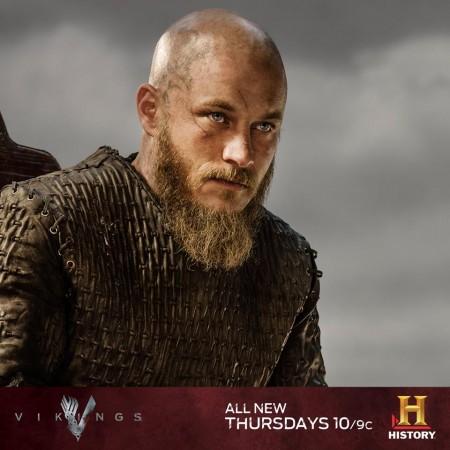 "Vikings" will be back on History Channel with season 3 episode 9 titled "Breaking Point" on Thursday, 16 April, at 10pm and it will once again take viewers through the terrifying war scenes in Paris.
Although King Ragnar Lothbrok (Travis Fimmel) and team failed to conquer the city of light in their first attempt, they are not ready to give up and will go out for a second assault. This time around they might come up with new strategies to defeat Emperor Charles of France (Lothaire Bluteau) and his soldiers.
The official synopsis of upcoming episode states that the ruler of France will be forced to take a decision but it is not clear whether it is because of Viking army or his daughter Princess Gisla of West Francia (Morgane Polanski).
However, several spoilers have indicated that King Ragnar and his soldiers will once again fail to defeat Paris and be on the wrong side of the war.
Meanwhile in Wessex, Princess Judith of Northumbia (Jennie Jacques) will be compelled to make a difficult decision of her own, according to the description of upcoming sequel.
So fans of "Vikings" can tune in to History Channel on Thursday, 16 April, at 10pm to watch episode 9 titled "Breaking Point", which will take them through more death, destruction, outright violence and despair.