Vijender Singh has been a wonderful performer in pro boxing, winning bouts with utmost ease. As a result, he is yet to be beaten as a professional boxer. Such has been his success, that there have been talks about a possible bout against Pakistan origin boxer Amir Khan, who is one of the best boxers in the world.
It would be a dream fight for boxing fans in India, but there are some technicalities involved for the fight to go ahead. Technically Amir Khan is in middleweight category (72.5kg) while Vijender is in the super middleweight (76kg), so there is a serious need for either Amir to gain more weight or Vijender to shed few more kgs for the fight to transpire.
Vijender says he wants to fight Khan in the future, but understands the complexities, regarding the different weight categories in which they fight.
"I don't know yet about (Vijender vs Khan fight), if you ask me personally, then why not. But there are a lot of technicalities involved, to begin with Amir and my weight category are different. But yes, if in the future we manage to fix the technicalities then maybe there is a fight between us, but as of right now there is nothing," Vijender told International Business Times, India.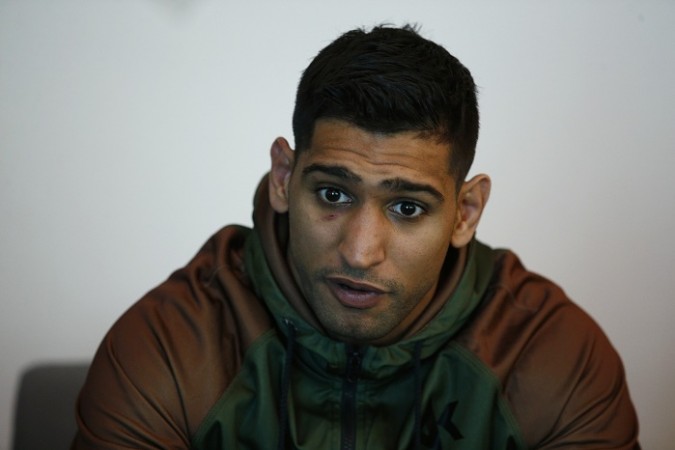 Both the boxers have already hinted about their interest in fighting each other.
However, WBO Asia Pacific Super Middleweight champion Vijender should not think too much ahead, and focus on his next opponent from China, Zulpikar Maimaitali-- WBO Oriental Super Middleweight champion.
The two undefeated boxers are set for a massive bout with both the titles on the line. The match will take place at Mumbai's NSCI Dome on August 5.