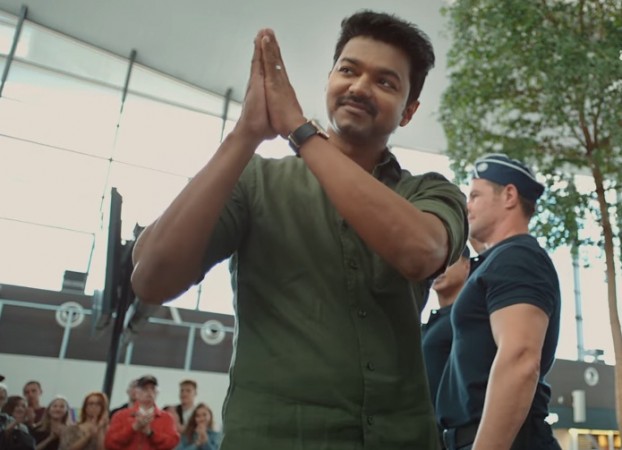 When hype meets expectations, movie teasers are bound to get magical 'likes' on YouTube. The teaser of Vijay's Mersal has shown it as it has now become the most liked Tamil teaser on YouTube.
The teaser of Meral hit the internet at 6 pm on Thursday, September 21. Seconds after the clip was out it started getting some stunning number of likes that indicated how eagerly the fans of Vijay were looking forward to the promo.
Going by some unconfirmed reports, Mersal garnered over 25,000 likes in less than two minutes and in a matter of four minutes it breached 50,000 mark. It reached 75,000 and 1 lakh likes in seven and 10 minutes, respectively.
It crossed 5 lakh mark in 103 minutes. In about two hours, Mersal beat the record of Ajith's Vivegam to become the most-liked Tamil movie teaser.
So far, the teaser from Mersal has fetched over 6.75 lakh likes with close to 1.45 lakh dislikes. Interestingly, the clip might have garnered huge likes, the views count is far lesser than many other movie teasers.
The Mersal teaser has 80 lakh views so far and is still far away from beating the record of Vivegam, which has amassed over 2.1 crore views till date.
The credit for this stupendous success will undoubtedly go to the hardcore fans of Vijay and his online fans' club which spread the video on all platforms to ensure that every Tamil cine-goer watched the clip online.
Below, we bring to you the top most liked Tamil teasers:
| | | | |
| --- | --- | --- | --- |
| Movie Name | Likes | Dislikes | Hits |
| Mersal | 6.76 lakh | 1.44 lakh | 8,675,745 |
| Vivegam | 5.99 lakh | 93,000 | 21,237,668 |
| Kabali | 4.65 lakh | 23,000 | 34,308,353 |
| Theri | 3.22 lakh | 71,000 | 11,679,072 |
| Bairavaa | 2.81 lakh | 61.000 | 15,722,314 |
| Vedalam | 1.66 lakh | 85,000 | 7,185,993 |
| S3 | 1.27 lakh | 28,000 | 12,267,914 |
| 24 | 90,000 | 10,000 | 4,689,602 |
| Puli | 82,000 | 27,000 | 7,942,559 |
| Kaththi | 56,000 | 6000 | 3,471,475 |