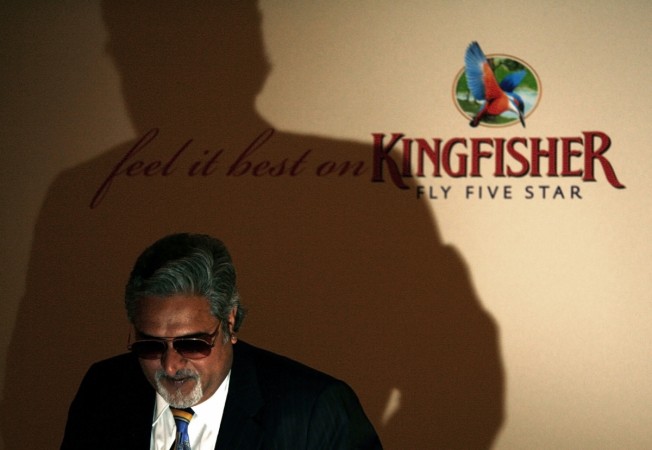 Kingfisher Airlines Chairman Vijay Mallya chaired a board meeting of United Breweries Limited on Friday via video-conferencing, during which he assured the board of directors that he had every intention of honouring the commitment made to banks and is hoping to make progress on the matter soon.
Mallya, who is currently under pressure from banks to repay loans for Kingfisher Airlines amounting to Rs. 9,000 crore, has support of the UBL board and Heineken, the directors were quoted as saying by the Economic Times. The board meeting was held in Mumbai on Friday.
"We expressed concerns over the various issues and Mallya has assured us that he is in serious negotiations with the banks to repay loans as soon as possible. He said he is willing to return to India to answer all questions but he has to be assured of his safety and freedom," Kiran Mazumdar Shaw, an independent board member, was quoted as saying by ET.
Some of the executives quoted by the publication said Heineken has chosen to stand by Mallya and will not go on the basis of accusations.
Mallya said he has constantly been trying to have negotiations with banks to settle dues. He also maintains he is not guilty of any wrongdoing.
Another independent board member, Sunil Alagh, told ET: "Mallya told us he has been wrongly accused and has every intent to repay loans. For now, the board stands by him and sees no corporate governance issues and would monitor progress until the next board meeting in August."
According to reports, the Enforcement Directorate (ED) was seeking to get Mallya deported from the United Kingdom, where he has been living for the last two months. However, The Ministry of External Affairs was informed by the U.K. that it cannot deport Mallya to India for not owning a valid Indian passport, the Hindu reported on May 11.
It was reported the next day that the ED had asked the Central Bureau of Investigation to request the Interpol to issue a red-corner notice against Mallya. A special court had also issued a non-bailable warrant against Mallya on April 18 in connection with the money-laundering case against him.