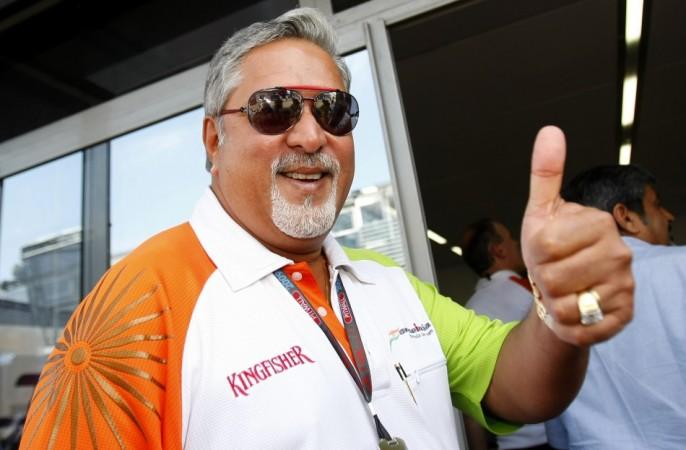 Force India co-owner Vijay Mallya Friday fiercely defended India's right to host a Formula One grand prix race, saying the country's economic growth was as much a reality as its poverty.
Critics have flayed this weekend's inaugural Indian Grand Prix as an instance of misplaced priority in the world's second most populous nation with an abysmal malnutrition rate and skewed economic growth. According to Mallya, that does not mean India should not host events such as the one being held on the $450 million Buddh International Circuit on the outskirts of Delhi.
"In every country, there are the privileged and the under-privileged. We have under-privileged people in our country, but that does not mean the country must be bogged down or weighed down," Mallya told reporters.
"India is a progressive country, we have a strongly growing economy, a large economy. The government is doing all it can to address the need of the poor or the under-privileged people, but India must move on. The (2010) Commonwealth Games were held in India and now it's Formula One. I'm sure there will be several more global events in our country because this is a world class country in many ways," he said.
For now, Mallya would rather cherish the fulfillment of a long-held dream. "It's something I have dreamed of for over 30 years and this weekend will be a very emotional one for me. We have had an Indian team since 2008 on the Formula One grid and now a grand prix here. This is unbelievable - fantastic."
Race organisers endured early embarrassment Friday when a stray dog red-flagged the morning practice session. It, however, could not shake the belief of the local drivers that the event has made the right start.
"We had dogs in Turkey, Brazil... it's nothing new. It's one of those things you know," Team Lotus's Indian reserve Karun Chandhok told Reuters. "It was a great first day show and (promoters) Jaypee (Sports International) can be proud of it. I'm coming from the drivers' briefing and they are absolutely delighted with the circuit. Nobody had anything bad to say."
HRT's Narain Karthikeyan, who will be the lone local driver competing in Sunday's race, echoed the view. "It's not ideal, of course, but we have got our own unique teething problems in India. Things would get better next year," he said.