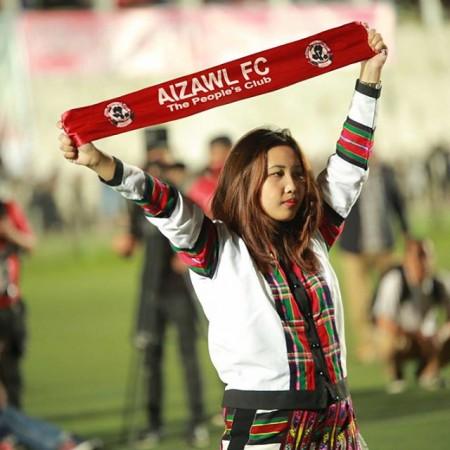 Let's take a moment to credit Aizawl FC for what they've already done for Indian football in the past few days. The Mizoram-based football side's Leicester City-esque I-League 2017 championship win made them a household name all over India, and it also attracted the much needed international media attention to Indian football.
What followed in the aftermath of Aizawl's I-League win has been nothing but surreal. Their insistence in continuing to play in the top tier of Indian football, post the proposed I-League and ISL merger by the All India Football Federation (AIFF), has echoed around the world.
Their 'fast unto death' protest is now being heard by a lot of revered international media organisations, awakening the top order in the country.
On Friday May 5, India's Sports Minister Vijay Goel has finally broken his silence over the big question on everyone's lips: "Will Aizawl FC finally get justice?"
Aizawl FC, in a now-viral tweet mentioned, that they are willing to write to the Union Sports Minister Vijay Goel to Prime Minister Narendra Modi, as well as the president of the Asian Football Confederation (AFC), Salman Bin Ibrahim Al-Khalifa.
I have been hearing about it from the media, but haven't yet been approached directly [by Aizawl FC yet]. I will talk to AIFF and will try to ensure Aizawl gets its place in the top-tier.

- Vijay Goel, as told to Sportstar.
AIFF President Praful Patel, meanwhile, has reserved his comments over whether Aizawl FC are appearing in the top tier Indian football competition next season.
He just had a word of caution for the Mizoram side.
Threats don't work in a sporting organisation, nothing decided yet.

- Praful Patel to ANI.
While now might be the now-or-never time for the I-League champions to find a mega sponsor who would fund their play in the Indian Super League next season, Indian football fans in social media have almost started a movement to see the club in the top tier, in every way possible.
The hashtag #IStandWithAizawl has started trending in no time on Twitter.