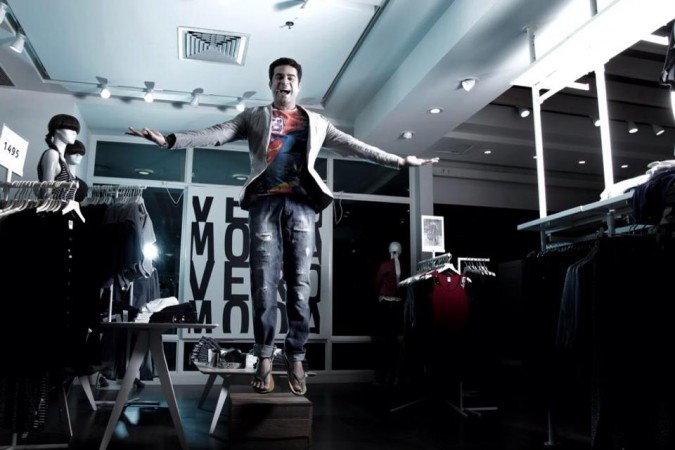 Actor and producer Vijay Babu is all set to make it big in the industry. Vijay Babu will play the lead along with Ann Augustine in Lal Jose's next venture "Neena" and it looks like the actor is quite excited about the opportunity that has knocked on his doors.
The actor shared his excitement about playing the lead in the movie through his Facebook page.
"Happy and exited ....." Neena" by the one and only lal jose announced yesterday ! . Will play the male lead. God bless!," wrote Vijay on his Facebook page.
Vijay Babu will play the role of a family man who also leads a successful corporate life and the movie will explore the intricacies and complexities of urban relationships.
"The movie narrates the intricacies and complexities of an urban relationship. The titular character, Neena, is a biker who leads a bohemian life. She is rebellious with a devil-may-care attitude. Vijay Babu will play a family man with a successful corporate career, who shifts his base from Mumbai to Kochi. During the course of events, he will encounter some problems in his personal life, which forms the rest of the plot," said Venugopalan Nair, the script writer of the movie to The Times of India
The cinematography of the movie will be done by Jomon T John. He has earlier worked with Lal Jose in "Ayaalum Njanum Thammil" and "Vikramadithyan".
The music of the movie will be done by debutant Nikhil J Menon, who is quite popular in music circles of Kochi with his band Counter Clockwise. The movie will have four songs out which three are in English and one is in Malayalam. The debutant is excited about the project and also shared his thoughts about the upcoming project on his Facebook page and thanked Lal Jose for considering him.
"It is with immense pleasure and gratitude that i am finally able to officially announce that i will be Music Director for Lal Jose sirs next directorial venture titled "NiNa", produced and distributed under the "LJ Films" Banner. The movie will have 3 English songs and 1 Malayalam. For those of you who have been following my musical journey i am totally psyched to also announce that my first song 'Where Gravity Fails' will be a part of the movie," wrote Nikhil on his Facebook page
The shooting of the upcoming movie is expected to start by February.