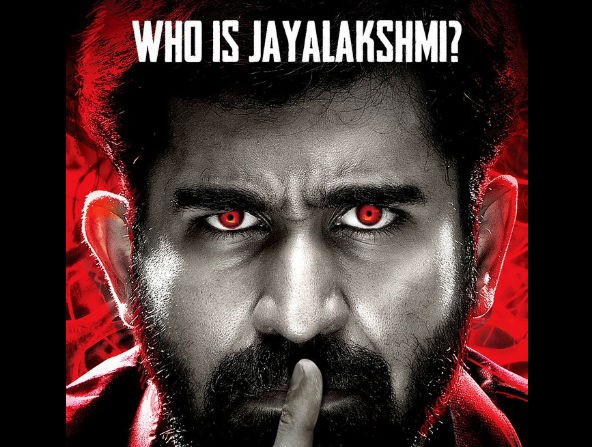 Tamil cinema is finding new ways to draw the attention of the new-age audience. Apart from traditional marketing strategies, the filmmakers use other means to impress the audience. Now, the Saithan makers have come out with a unique plan by unveiling five minutes of the film.
Well, the five-minute title sequence has been released on Thursday, November 17, at 8 pm, along with 'Jayalakshmi' song. The idea of unveiling the important portion of the flick has garnered viewers' attention as it is first of its kind in Tamil cinema.
Kollywood audience are used to teasers and trailers. But releasing the first five minutes of the film is an unique attempt. The industry observers have called it a bold movie and predict that the success of this idea would pave way for many others to follow suit.
It is riveting and intriguing 9.49-minute video clip that is about a man's search of a mysterious woman called by Jayalakshmi. The clip introduces the main character Dinesh, who struggles between his previous life and reality. It leaves the audience wondering whether the movie is about a reincarnation story or deals with a man's psychological problems.
Coming to Saithan, it is a thriller film, directed by Pradeep Krishnamoorthy and bankrolled by Fathima Vijay Antony. The movie is based on the novel, The Girl with the Dragon Tattoo. Arundhati Nair is playing the female lead in the movie, which has Charuhasan, Meera Krishnan, YG Mahendra, Siddhartha Shankar, Kamal Krishna and others are in the cast.
The film has Pradeep Kalipurayath's cinematography and Veera Senthil Raj's editing. It will hit the screens on November 18 in both Tamil and Telugu. It has been simultaneously made in Telugu as Bethaludu.
The movie was supposed to hit the screens this month. The demonetisation of Rs 500 and Rs 1000 crore by the central government have affected the film business badly. Considering this issue, the makers of Saithan have smartly delayed the release. It will now see the light of the day on December 2.