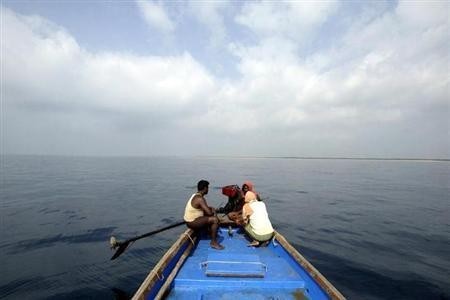 Vietnamese authorities seized around two tonnes of elephant tusks from a ship which took off from Malaysia, from the Hai Phong province, state media reported on Wednesday.
The import was initially thought to be sea shells by customs officials in Malaysia. After a thorough examination in Vietnam, the odd-looking container revealed an assortment of ivory, cut into three to four pieces.
"We discovered suspicious signs about the container. We decided to scan and open it and discovered the elephant tusks hidden inside packages of sea shells," said Nguyen Kien Giang, of Hai Phong Customs, as reported by the IOL news agency.
According to authorities, the tusks were destined for China where such objects are much in demand for medical and decorative purposes. At times these objects also find its way to Vietnam's market and are priced between $770 and $1200 per kilogram locally, according to World Wide Fund for Nature.
This is the second case of ivory seize within the region in a fortnight. On 3 October, around one tonne of elephant tusks were hauled from Hong Kong. The shipment from Cote d'lvoire, West Africa, transited through a Malaysian port and carried an estimated sale price of US$1.49 million.
Kanitha Krishnasamy, wildlife trade monitoring network Traffic South-East Asia senior programme officer, expressed concern over the use of Malaysian ports for illegal imports of ivory.
"More worrying is that this is the second ivory seizure involving Malaysia in the last two weeks, which points to the frequency of use of our ports for this purpose. We urge Malaysian authorities to contact their counterparts in Vietnam urgently to identify the parties behind the shipment," Malaysia must also increase communications with other transit and export countries to tackle the trade from an international source-to-market approach," Kanitha said.
Ivory sale has been banned ever since 1989 but reports of major smuggling have grown over time mostly en route from Africa to Asia, where there is a significant demand of the product in illegal markets.