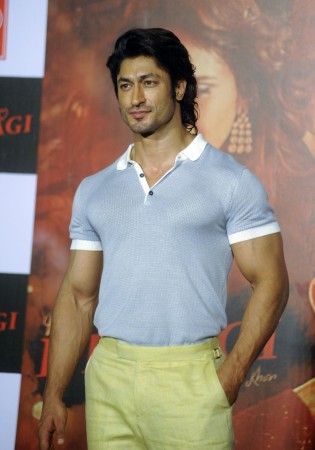 Vidyut Jammwal, hands down, is one of the most accomplished martial artists in the history of Bollywood. The Commando actor has been a life-long Kalaripayattu practitioner.
Not only his combat techniques but also his chiseled frame can make jaws drop. The 36-year-old Indian personality, hailing from Jammu and Kashmir, goes through a strict strength & conditioning routine to keep himself at the best of shape, day in and out.
Vidyut took to Facebook on Friday to post a video of him going through the jumping rope drills. The video is around 2 minutes long.
Continuously skipping for that duration is not the big deal here but the variations shown are mind-boggling! From double under rope jumps to criss-cross skipping and reverse skip to core skipping drills...
"In #kalaripayattu WE DONT WAIT FOR MONDAY TO BE MOTIVATED...just dare to jump NOW!! take a leap of faith [sic]," Vidyut captioned the video.
The Hindustan Times recently interacted with Vidyut, who minced no words in making some brutally true statements about the dire need for everyone to be fit and what being fit actually feels like.
Top quotes:
I believe when you wake up, whatever time that is, get dressed, and train. I'm a very disciplined guy and discipline is never punishment.
The true sign of strength are the traps. Our whole industry seems to be obsessed with abs. If you see the UFC fighters they have traps not abs, but Bollywood is gung ho over abs.
You don't need to lift weights to be strong- people say "Oho maine 200 kilo utha liya, I'm such a strong guy." Strength is really misconstrued. Strength does not come from lifting- it comes from lifting yourself up and going to train.
Everybody wants to be a beast, until the time comes to do what a beast does. But are you really ready to do what needs to be done? When you get injured are you ready to rest it out completely and not pop pills?