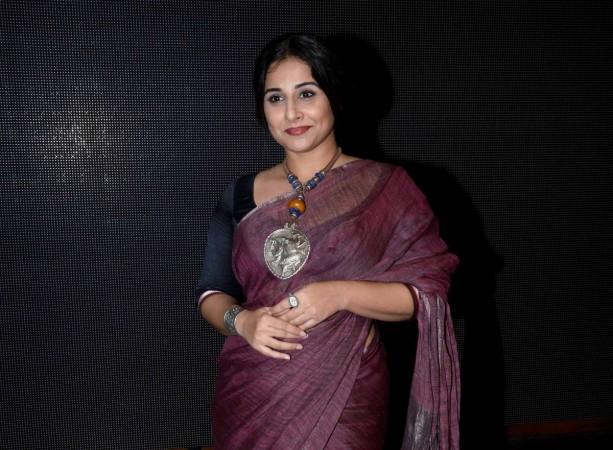 Filmmaker Sujoy Ghosh, who was hunting for the lead actress of his film "Durga Rani Singh," has scarpped the project. The buzz is that after patching up with Vidya Balan, the director made "Kahaani 2" and the story turned out to be similar to "Durga Rani Singh."
Earlier, Kangana Ranaut, Kajol and Aishwarya Rai Bachchan's names were doing the rounds for the lead role in "Durga Rani Singh." In fact, Aishwarya confirmed in an interview that she was doing the film. But later, it was reported that Vidya had signed "Durga Rani Singh" after she and Sujoy had sorted out their differences.
At that time, "Kahaani 2" script had not been written but according to recent buzz, the film has already gone on floors. Vidya garnered appreciation from all quarters for her brilliant performance in the first part "Kahaani."
"Sujoy had an intriguing script of a thriller ready. That was 'Durga Rani' and it revolved around the character of one woman and her tryst with danger. Given that Sujoy and Vidya weren't on talking terms, 'Kahaani 2' was on the back-burner. Sujoy never wanted to make a sequel without his favourite lady as he felt it won't justify the franchise," DNA quoted a source as saying.
"After Sujoy met Vidya and sorted out their differences, they discussed both the films. While the script of 'Durga Rani' was ready, there was nothing in place for 'Kahaani 2' except an initial idea. It was then that Sujoy sat with his team and tweaked the story of 'Durga Rani' and made it into 'Kahaani 2.' Since both are in the thriller space, it wasn't too difficult," added the source.
Fans will now be eagerly waiting for Sujoy's next as the first part of this franchise impressed everyone. Vidya had bagged Filmfare and IIFA awards for her performance in "Kahaani," which was released in 2012.