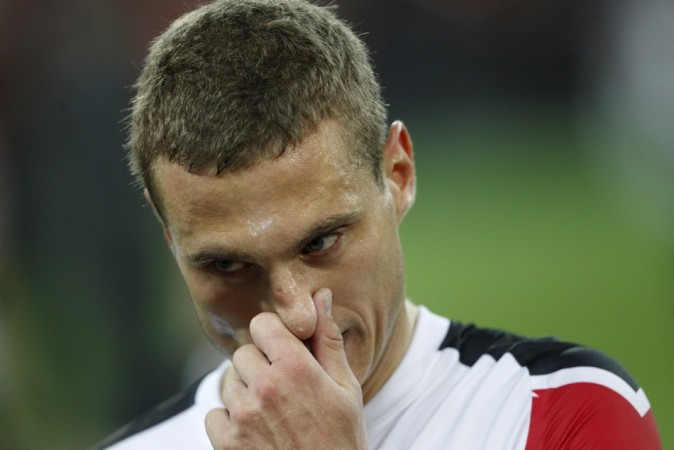 Manchester United defender Nemanja Vidic believes his team are in serious contention to win the Champions League this season, despite the departure of Sir Alex Ferguson. His replacement, David Moyes, is under pressure to produce results but will be encouraged by the Serbia international's comments.
"We think we can go to the later stages and with a bit of luck, yeah, we can win the tournament," Vidic is quoted on ESPN. "I've been here eight years; I've played three finals, one semi-final, two quarter-finals."
Vidic won the Champions League with United in 2008 after a penalty shoot-out against Chelsea in the final in Moscow.
"Hopefully we can do that again this year," he continued. "With luck against Madrid last year, maybe we would have been in the quarter-finals [last season] and who knows what would have happened then."
The key variable is the change in management and lack of comprehensive improvement to the squad. David Moyes has failed to bring in his top transfer targets during the summer and coupled with the retirement of Paul Scholes, questions have been raised whether the United squad has regressed.
Vidic, however, underlines that is not always the best team that wins the competition, as there is alot of luck involved. He sights the example of Chelsea in 2012, who beat Bayern Munich in the final. Bayern were the firm favourites going into the game but Chelsea somehow managed a win.
"You know two years ago, Chelsea won," Vidic continued. "Did you believe Chelsea were going to win that title?"
On the road to the final, Chelsea unexpectedly defeated Barcelona in the semi-final.
"Barcelona won everything the last three years, but last year Bayern Munich came," Vidic said. "It's not something where you can say that someone will win the title."
United kick-off this season's Champions League campaign against Bayern Leverkusen on Tuesday, 17 September.