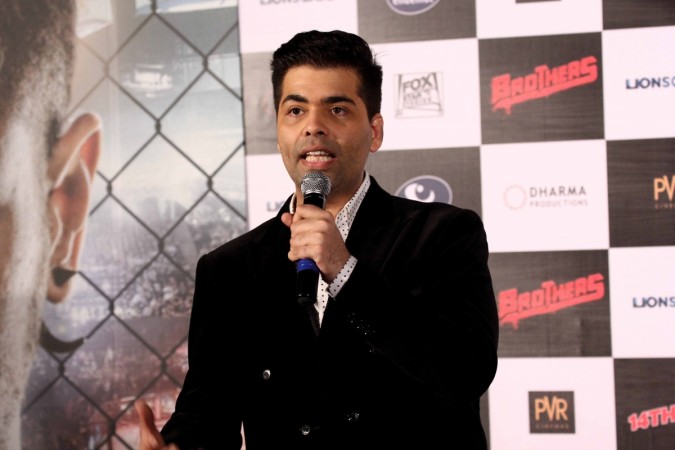 Koffee With Karan is a kitty party on a designer couch that aims at revealing the fun (at times scandalous) secrets of the well-known personalities who appear on the chat show. Known for bringing out the candid side of stars, the KWK has been renewed for the fifth season and its first episode, with guests Alia Bhatt and Shah Rukh Khan, will air on November 6 on Star World, at 9 pm.
Before season five begins, here are the top sensational moments from the show that gave quite a bit of fodder to the tabloids.
Salman Khan, in season three, sent the rumour mills on an overdrive by saying he was a virgin, saving up for his future bride and a teetotaller. Host Karan Johar's reaction was exactly the same as the viewers; he hid his face (probably in disbelief).
The conversational pattern of the show doesn't get the stars into much trouble (unless of course, it's Salman) but the infamous rapid fire round often brings out the irreverent side of the stars. In season four, Emraan Hashmi said Aishwarya Rai Bachchan was plastic, which apparently led to a friction between the stars.
In season two, when asked what would he do if he woke up as Johar? Shah Rukh joked that going by the rumours, the chances of him waking up next to the Ae Dil Hai Mushkil director is more than him turning into Johar. Sonam Kapoor got massive airtime for making the following statement in season four: "If you're not good looking, people think you are a good actor."
Imran Khan and Ranbir Kapoor's pretend make-out session on the couch in season three attracted a fair bit of attention, but the spotlight was on their scathing opinion on Sonam. As part of the rapid fire round, the two actors singled out the Neerja star by ranking her lowest on the sex appeal list.
Kareena Kapoor Khan and Priyanka Chopra, in the same season (which is three), ended up indulging in a sly fight on Saif Ali Khan and the Quantico star's English accent. While Kareena said she would like to ask Priyanka where she got her accent from, the latter answered, "the same place her husband got it from."
Koffee With Karan season five episodes will be made available online on Hotstar.