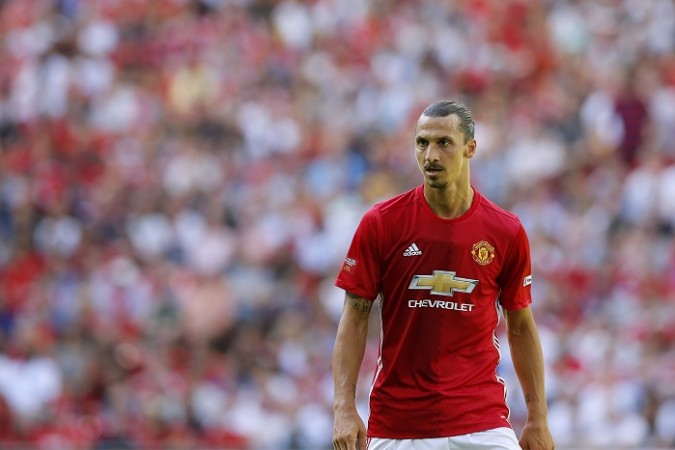 There's no one like Zlatan Ibrahimovic, football fans as well as the Sweden superstar himself knows that. The Manchester United forward on Wednesday posted a video on his Instagram feed that had nothing, but pure class and swag written all over it.
Like most of us, the lanky 34-year-old didn't really need to do any talking in the 40-second odd video, but as we all know, actions speak louder than words, and it was just that.
The La Liga, Serie A, Ligue 1 and Dutch league winner was seen packing a box of training gear for a special person -- Manchester City goalkeeper Claudio Bravo, who joined the Premier League outfit from FC Barcelona earlier this summer.
Bravo, 33, would be making his Premier League debut on Saturday. He was bought for £17.1m from the La Liga giants on a four-year deal -- a move that paved the way for Manchester City's first choice keeper Joe Hart move to Italian side Torino, on loan in the summer.
"Welcome to Manchester! Here's some training gear, you're gonna need it. See you Saturday [sic]," wrote Zlatan. Saturday, as we all know, is the much-awaited first Manchester Derby of the Premier League 2016-17 season. The clash will renew the rivalry of former foes Pep Guardiola (Man City coach) and Jose Mourinho (Man Utd coach).
Zlatan has been sensational for the Red Devils since he made his debut for the Premier League giants in a pre-season friendly game against Galatasaray in July. He is currently on three goals from three EPL games this season.
Both Manchester United and Manchester City have three wins from three games. City, however, lead the standings owing to a better Goal Difference, while United are third in the table, below Chelsea, who have a better 'Goals For' record.
Watch Zlatan's message for Claudio Bravo here