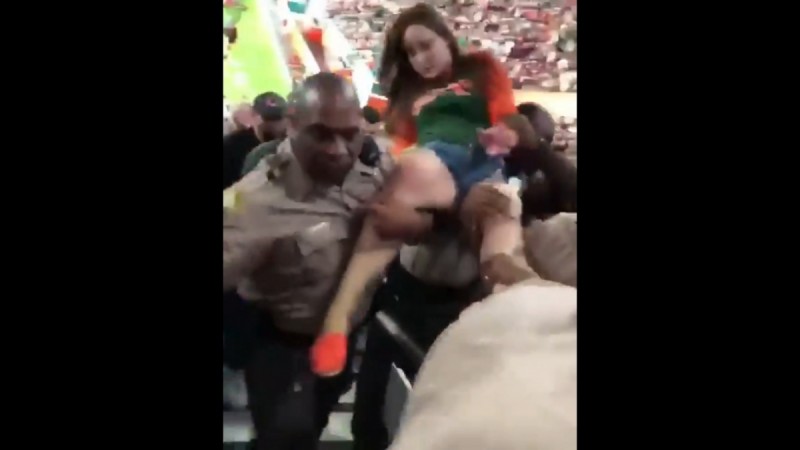 The Hard Rock Stadium in Miami, Florida, witnessed a great college football game last weekend as the Miami Hurricanes beat Virginia Tech 28-10. The game however was marred by an incident at the crowd stands.
A Miami Hurricanes female fan, identified later as Bridget Freitas, was found "using profanity in a loud, boisterous manner", according to the arrest report. She was escorted out of the crowd by three male cops and a female security guard.
Bridget, 30, a nurse, was sporting an University of Miami (UM) t-shirt and denim shorts. While being escorted out by the security, the nurse tried hitting the cop, identified as Douglas Ross.
Ross reverted with a solid punch on Bridget, that knocked her out.
Watch the video below:
The Miami-Dade Police Department, headed by detective Alvaro Zabaleta, investigated the incident and slapped a felony battery on a police officer charge on the 30-year-old, as per the Associated Press.
Douglas Ross, however, is reportedly left scot-free. Police union president John Rivera has claimed that what Ross did was just take a mere justified action in response to Bridget's 'attack'.
Bridget is identified as a Hispanic, while Ross is black.