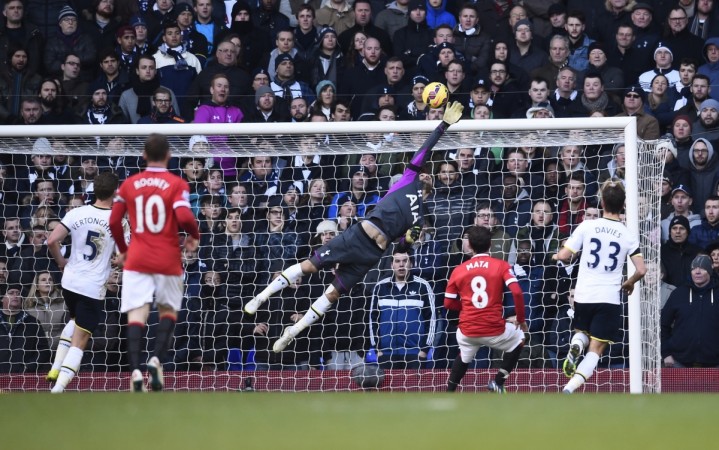 White Hart Lane stood host to a goal-less draw between Manchester United and Tottenham Hotspur. Manchester United was unlucky to find the back of the net after getting in a number of chances in front of the goal. A win for Manchester could have well inched them closer to the title race.
Title leaders Chelsea drew with Southampton, while Manchester City drew with Burnley. It was a perfect match for the Red Devils to win and close the gap in the title race, where Chelsea lead by 46 points and City follow the blues with 43 points. United have 36 points.
Though, the stats reflect an even share of possession with United enjoying 51% and Tottenham 49%, the game was there to be won for Manchester United.
The Spanish midfielder, Juan Mata came closest to goal, which saw his deflected free kick hitting the post in the first 45 minutes of the game. Other players such as Falcao, Van Persie, Phil Jones came very close to goal, but it was not to be their day, hence Manchester had to share a point each with Tottenham.
Hugo Lloris was kept busy throughout the day by the potent Manchester United attacking line, while it was a different story for Manchester United goalie, De Gea who was rarely tested in front of goal.
Lloris made some crucial saves in the game to keep Tottenham alive in the game. After the match, Tottenham manager, Mauricio Pochettino told BBC, "Lloris is one of the best goalkeepers in the world. It's not new for me. We know the quality from Hugo.''
The French goalkeeper might have earned his team a point with his brilliant performance.
Hugo Lloris' performance could have well reaped some rewards, had referee Jonathan Moss awarded a penalty during the second half when Wayne Rooney hauled Harry Kane while defending a corner. It could have been a disaster for Rooney, who himself failed to convert his chances on the other side of the goal, when a chance came by.
Pochettino felt that it was a penalty. "Maybe it was a penalty on Kane, from seeing it on the TV. But during the game it was difficult to see from my position if it was a penalty or not,'' said the manager.
Manchester needs to forget their last game of 2014 and start the league in the right fashion when they play Stoke City on 1 January 2015, while Tottenham have a tough fixture with Chelsea on the same day.