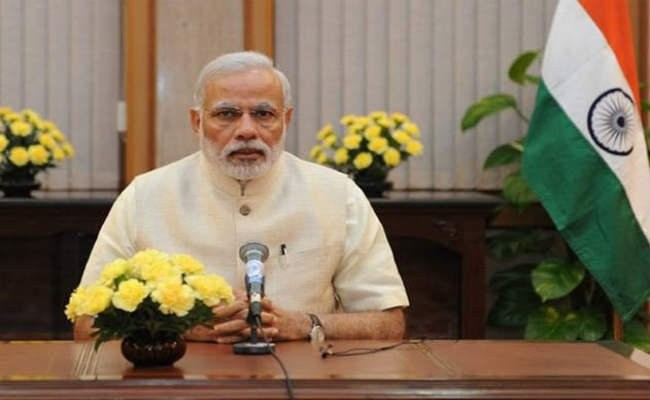 A 2014 video of Narendra Modi, after he became the Prime Minister (PM) of India on 5th September 2014, has surfaced the social media and has been trolled by several netizens. In the video PM Modi is seen addressing students from Kendriya Vidyalaya in Assam.
During his address in the school of Assam's Tinsukia district, a student had raised (her) concern over the drastic climate changes India has witnessed and asked that what are the steps government is taking to tackle this change.
In his answer, Prime Minister Narendra Modi had said that it's not the climate which is changing, it's us, the people of India who have opted for a changed behaviour which is adding to a polluted environment.
The video is again making rounds of twitter and several other social media portals where web users have shared their respective tweets comparing the beliefs of Trump and Modi over global climate change.
Earlier Donald J Trump, after he became the 45th President of United States, had said that climate change is a created concept by China in order to make US manufacturing non-competitive.
Here are few tweets
The concept of global warming was created by and for the Chinese in order to make U.S. manufacturing non-competitive.

— Donald J. Trump (@realDonaldTrump) November 6, 2012
Modi in his United Nation's speech had also raised concerns over the aftermath of global warming faced by the farmers in India. He had added that the increased water levels on the coastal belts is yet another major problem to be dealt with, as civilization around the 7,500 km long sea coast can be affected and over 1,000 islands around India are in danger of being submerged.