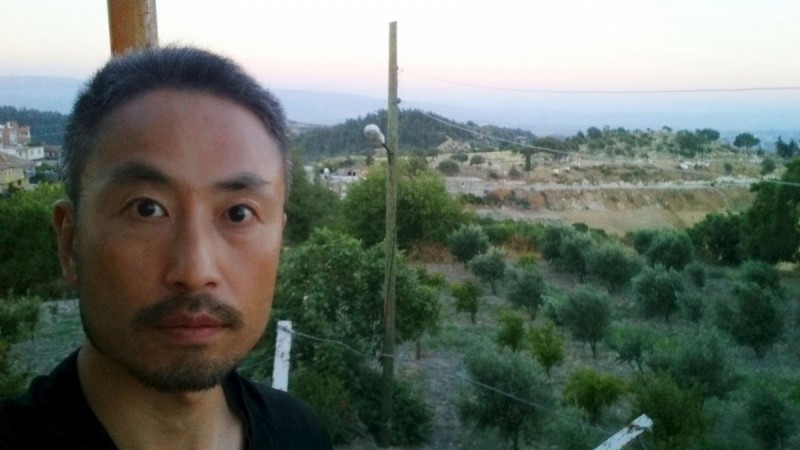 A video of a Japanese journalist missing in Syria surfaced this week, raising questions if he has been taken hostage by the al Qaeda-linked Nusra Front. Japanese freelance journalist Jumpei Yasuda, who had gone missing last June after having travelled to Syria, was seen in a video uploaded on social media Wednesday.
The Syrian man who uploaded the video of the journalist told Japan's Kyodo News he had received the footage from a member of the Nusra Front and that the militant group was demanding a ransom from the Japanese government. Japan's Chief Cabinet Secretary Yoshihide Suga said Thursday the man seen in the new video is be lived to be Yasuda, but said he was not aware of ransom demands, according to the Japan Times.
While claiming it was his birthday March 16, Yasuda made a bleak statement in the one-minute video. He said, "When you are sitting wherever you are in a dark room, suffering with pain, there is still no one. No one answering. No one responding. You are invisible. You are not exist. No one care about you."
Last year, Japanese journalist Kenji Goto was beheaded by the Islamic State group, which also put up a gory video showing the execution. Another Japanese national, Haruna Yukawa, was also beheaded by ISIS after the Japanese government did not heed to their demand of a $200 million ransom.
Yasuda was said to be a friend of the slain Japanese journalist. He had reportedly informed a friend about his Syria visit, but fears of his kidnapping grew after his Twitter and blog posts stopped abruptly last June. Yasuda had previously been abducted by an armed group in Iraq in 2004, Japanese media had reported.
Japanese Foreign Minister Fumio Kishida said Thursday the government was collecting information on the missing journalist's case, local media reported. Following last year's gruesome executions of Japanese nationals by ISIS, Japan had blocked a journalist from travelling to Syria.