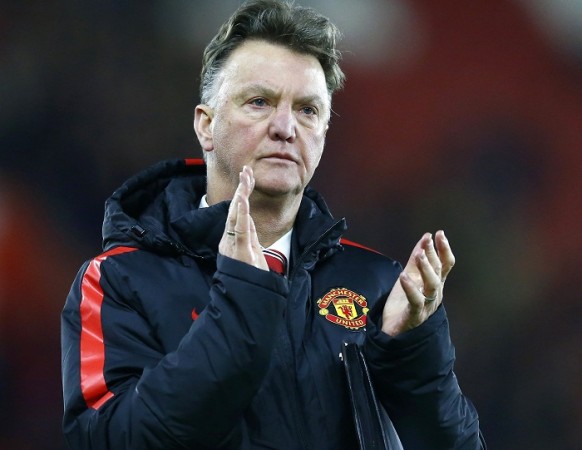 Goals from Marouane Fellani and James Anthony Wilson helped Manchester United pull off a victory against Harry Redknapp's side Queen Park Rangers.
Though Manchester United dominated possession, they could not find the back of the net, which was a major worry in the first half for the Red Devils.
But, it was not only Manchester United, who got a chance to score a goal, but also the home team, who could not convert their chances.
But, one of the most in-form strikers of the league, Charlie Austin was denied twice by the Spaniard, who has himself been the best Manchester United player this season, as he once again pulled off some amazing saves to give the team another clean sheet.
Had it not been for de Gea, the score line could have been different.
The first half may have been exciting in phases, but was devoid on goals.
It was clear that Louis van Gaal's 5-3-2 formation was not working, hence the Dutchman brought in Marouane Fellani replacing Juan Mata in the start of the second half.
What a substitution it proved out to be! Just 13 minutes post his arrival on the pitch; Manchester United took lead with the Belgian international scoring a goal, firing it in the top corner.
What a relief it must have proved out to be for Manchester United fans, who were not happy with their team's display in the first 45 minutes of the game.
After the goal, one would have expected Manchester United to create more chances and score a double and play a safe game thereon, but on the contrary, it was QPR, who began to attack vehemently and Manchester United defense were troubled more than once.
Adel Taarabt, an attacking player was introduced into the game, as Harry Redknapp was eager to score a goal.
Manchester United also lacked communication on the field as was established when Austin was allowed to run after a failed communication between Marcos Rojo and Michael Carrick, but the Red Devils were lucky not to be punished as Carrick recovered quickly.
QPR came close to drawing level when Mauricio Isla's shot was brilliantly saved by de Gea in the 90th minute of the game.
James Anthony Wilson scored a goal in the 95th minute to finish off the game.
QPR did not deserve to lose, for they looked an attacking side throughout the match, despite having 38% possession only.