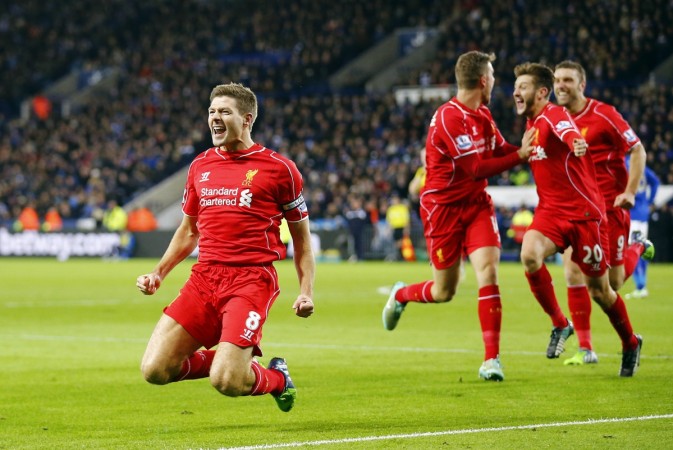 Despite taking a two-goal lead in the first half, Liverpool conceded two goals in two minutes, resulting in a draw against Leicester City.
With this result, Liverpool are on eighth place in the EPL standings, while Leicester are struggling in the relegation zone.
Liverpool dominated possession right from the start, but it was the Leicester side which looked when they had the ball on their feet.
Liverpool must have been heartbroken after letting Leicester score in succession. This is not for the first time that Liverpool have conceded a goal after taking a lead.
However, there is no denying the fact that the Leicester goals were top notch. The first goal witnessed some nice linkup play between the Leicester players ending with a clinical volley finish by Nugent past the diving Mignolet.
The second goal was no different, where Schlupp was left with too much room and he did not shy away from taking a long distance attempt 20 yards out. It was a beautiful strike, which Mignolet failed to stop.
On the contrary, Liverpool could not score any goal from open play, as Steven Gerrard scored a brace via penalties, though the spot kick awarded were controversial.
Video replays suggest that the ball had struck Wes Morgan on his face, when the first penalty was awarded. Nigel Pearson was a disappointed person with the referee's decision and spoke about the use of technology.
He told Sky Sports news, ''I see what everyone sees, things happen very quickly.
"It is going to fuel the debate again about use of technology because we (the Leicester dugout) have the benefit of being able to see it in a few seconds and know what has happened and it is unfortunate to have to deal with two occasions like that in the first half.
"I am not going to go down the route of being ultra-critical because at the end of the day the game could be a lot easier by utilising what is available to us, but we don't."
The second penalty was awarded after the ball struck a Leicester City player's hand, but it was unintentional.
Liverpool must consider themselves lucky as had it not been for the penalties they could have well lost the game. In fact, the result might look a bit unfair for Leicester, who put in a great performance against a top club.
Liverpool needs to improve on their performance from here on, if they are to challenge for a champions league spot.