A shocking video of a child stabbing the poster of Kamal Haasan has surfaced online. In the clip, an adult from behind is provoking the kid to tear off the actor's picture into pieces using a knife.
"Don't let go him. Kill him," the kid is told by an adult. It is believed to be a reaction to Kamal Haasan's views on Hindu extremism.
Reacting to the issue, Kamal Haasan, in Tamil, tweeted that he does not mind being killed by a kid.
"My children. Alas! I'd rather be stabbed to death by a child. The Tamil fraternity cannot reconcile with a grown brother speaking Tamil and confessing to his crime. Nature will take my life. But before that, you have the right to be happy. Try and kill me. I will win," Behindwoods quoted him as tweeting in Tamil.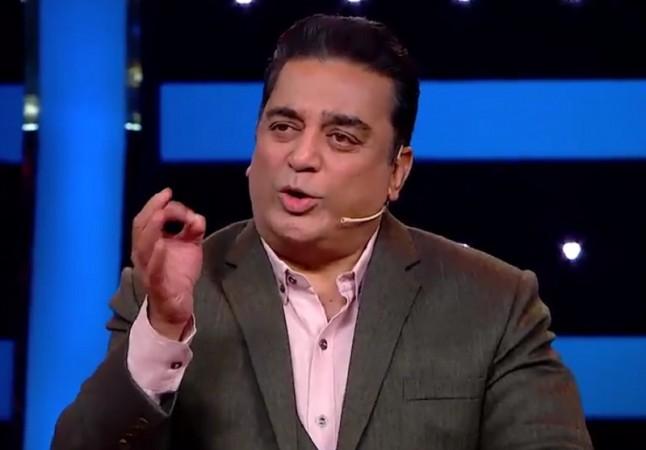 Recently, Kamal Haasan had written in his column in Tamil magazine Ananda Vikatan that the extremism has now spread to Hinduism. "Earlier, Hindu rightists used have just intellectual debates with those of differing views through which they provoked their opponents to violence. With the approach failing to yield the desired result, people have resorted to violence. The extremism has now spread among the Hindus as well," he had written.
Kamal Haasan's views had rubbed the RSS and BJP the wrong way and he came under attack from the right-wing Hindu groups.