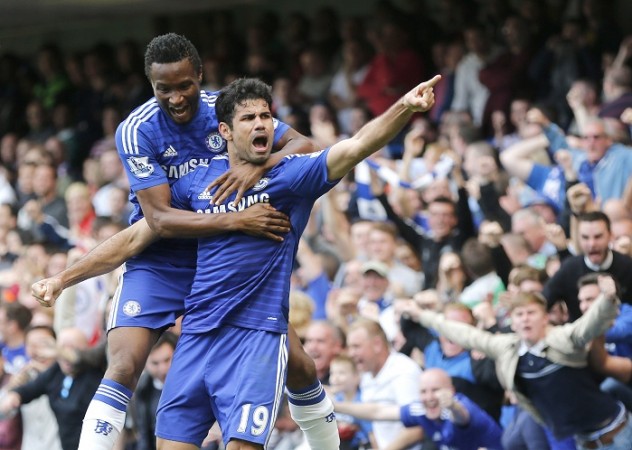 Cesc Fabregas did not score the winning goal against his former side Arsenal, but the Chelsea midfielder did make enough of an impact to ensure that his new side would see of his old team off in the English Premier League.
In a rather tight contest, the difference proved to be two moments of quality from Eden Hazard and Fabregas, who provided a wonderful assist for Diego Costa to score the second goal that killed off the game at Stamford Bridge.
Arsenal need to find a way to perform better on these big away days; because yet again, they were listless and devoid of a proper plan of attack.
Yes, they were better defensively than they were at Stamford Bridge last season, when they were put to the sword, but they were nowhere near good enough to threaten Chelsea.
The Blues, on the other hand, did not have to be at their absolute best; because all they needed was that opening goal, provided by Hazard, as once that went in, you just knew the job was close to being done. Arsenal just never really looked like scoring two goals against Chelsea, and in the end of the 90 minutes, they barely managed to get a shot on target to score even one.
Arsene Wenger might preach and preach about the quality and belief and spirit of this Arsenal side, but, time and again, against quality opposition, they have stumbled. Against Borussia Dortmund in the Champions League they were thoroughly outplayed – and that is a side considerably struggling in the Bundesliga.
And, on Sunday afternoon, in West London, they never really looked like causing a problem to the Chelsea defence, who, while not dominating like Dortmund did, always looked comfortable once they went into the lead.
All of that wonderful attacking play that was on display against Galatasaray in the Champions League on Wednesday night, went into hiding against this rugged Chelsea defence, who just knew what to do and when to do it to nip pretty much every remotely threatening Arsenal move in the bud.
Chelsea do look like extremely strong candidates for the Premier League title this season, and they have strengthened their position at the top of the table with their sixth win in seven matches, while Arsenal suffered their first defeat in the EPL this season.
While that might not sound too bad, what should be taken into consideration is that, of the seven matches, Arsenal have won only two this season, and that is nowhere near good enough if they are to harbour hopes of even staying in the same vicinity as Chelsea and Manchester City.
Get the Highlights of the Match HERE