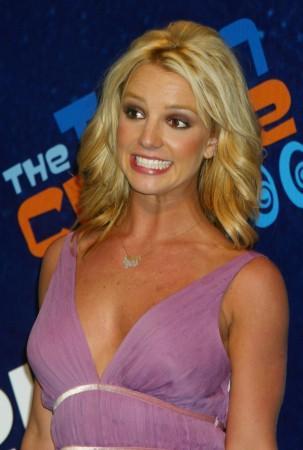 Britney Spears' had a hair malfunction on Friday night during her Vegas show when a chunk of her hair extensions fell off on stage mid-routine.
The singer apparently did not notice the accident and did not miss a beat during the routine. But a number of fans present at the Planet Hollywood Resort & Casino did, and one of them even caught the entire incident on camera and the video has since gone viral.
Besides mocking Spears for the mishap, fans have doled out a lot of suggestion to avoid such an accident in future. And one such advice is to switch to wigs.
"She needs to call Beyonce's people. Cause her Wigs can get caught by fans and still stay on," wrote a YouTube fan, while another tweeted: "#JFC look at all them extensions...@britneyspears, honey. Just wear a damn wig. let whatever hair you got breathe!"
"All that money and access, yet Britney Spears is still running around with swamp hair," another added.
Spears has a long history of love-hate relationship with her hair, and in 2007 she shaved off her locks following a mental breakdown.
Over the years she has gone from blonde to bald and back again, and every time one of her relationships fail, the singer-cum-actress has bounced back looking great with a new hair do.
Spears is currently in a relationship with Charlie Ebersol, and in a recent interview with Extra, Spears hinted that wedding might be on the cards for the duo.
"You never know," she teased when asked about getting hitched to her boyfriend of over five months. "Who knows?"
She also gushed about her beau saying, "I'm very blessed to have him a part of my life." The 33-year-old singer has a special vest with the words "I Love Charlie" written on it that she wears in concert, and Spears said her beau was touched by the act.
"He's like, 'You're the sweetest girlfriend in the whole world.' He was really happy that I did that. It's kinda cool," Spears said.