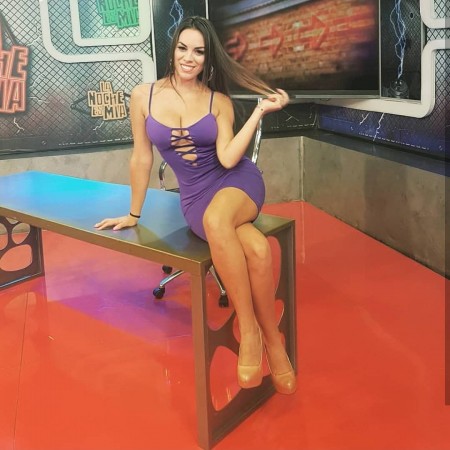 As we look ahead to the FIFA World Cup 2018 draw on Friday, we cannot forget the remarkable feat from Peru to make it to the football World Cup finals after as long as 36 years. The South American nation made history while the likes of Chile and Italy remained shocking casualties.
So huge was the occasion for Peruvians that even stunning Peru model Aida Martinez had no option but to live up to her promise of going nude. The gorgeous Latin model stripteased in a video that has gone viral now and is breaking the internet.
She had promised to do the act if Peru actually sealed qualification to the World Cup!
Aiden, 23, who is also an avid biker and has participated in numerous Superbike competitions, went completely full frontal for the magazine Angeles Revista, which can be referred to as the Peruvian version of the Playboy.
The photos however hide her modesty with the help of monkey emojis! How crazy is that.
The video:
It was a challenging road for Peru to make it to the FIFA World Cup Russia 2018 finals from the CONMEBOL (South American) World Cup Qualifiers. They came in fifth -- just a position above Chile -- in the final tally.
As a result, Peru moved to the inter-confederation playoffs where they took on Oceania's New Zealand. The aggregate score from the two legs was 2-0 in favour of the South American nation.
And now...looking at things, we do hope Aida comes out with yet another exciting proposition and we also hope the Peru football team perform well to allow Aida to live up to her promise of breaking the internet again!