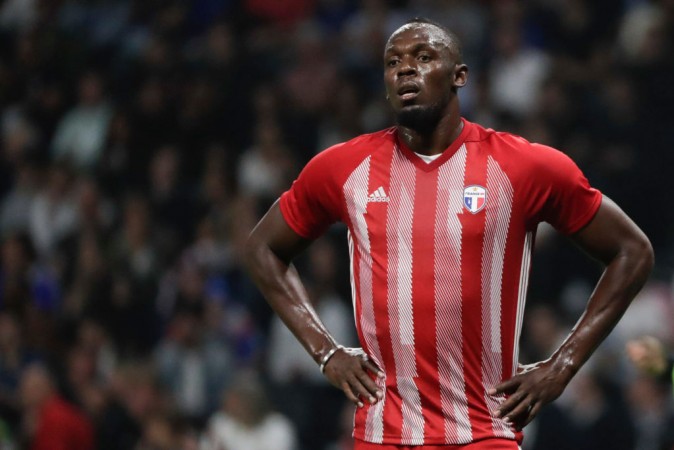 Olympic star Usain Bolt has for long spoken about his desire to become a professional footballer following his athletics career. He was also one step closer to his dream when he began training with Australian side, Central Coast Mariners FC.
The Jamaican began training for the side in August and made a brief appearance in a friendly for the team on August 31. Bolt played 20 minutes of the game where he played on the wings as well as through the middle as a striker and had almost scored.
Vicente del Bosque, manager of the 2010-winning Spanish World Cup squad, has said that the 100m world record holder could become a good footballer and will fit into the sides which counter attacks quickly.
Bosque offered some advice to Bolt and said that he could become a full-back as he will be offered a lot of space to run, but said that the Jamaican will have to be supremely fit as he will have to do it on numerous occasions throughout the match.
"He could be a full-back that covers a lot of space, but it depends, because it's not just about covering 100, or 60 or 70 metres of the pitch. Without a doubt as a full-back, with his back towards the crowd and the touchline, that's where he would be most useful."
The Spanish coach warned that Bolt requires a lot of stamina to be fit for the full-back role: "It's about doing it many times over and that requires stamina which I don't know whether he has or not – although I'm sure he has prepared."
Post the friendly match, Bolt said that he will need four months to get fit and start playing at the level of his Central Coast Mariners teammates.