Venkaiah Naidu or Gopalkrishna Gandhi -- who will become the next vice president of India? Well, the nation is waiting for the answer with bated breath, but who little did we expect that a cricket legend like Sachin Tendulkar would be trolled for his comments after casting the all-important vote.
"Not only here but whenever voting takes place, every citizen should vote [sic]," news agency ANI quoted the 'Master Blaster' as saying after he cast his vote on Saturday, August 5.
But the Twitterati trolled the former ace cricketer over his poor attendance in Parliament.
Do not give Lecture , little master .. You do not attained RAJYA SABHA .. what about this ..enjoying all Govt. facilities why?? Ans pl.??

— KIRTI UPADHYAYA (@kprekha) August 5, 2017
Who would have thought ppl wud comment on a certain God. life Lesson: don't bite more than u can chew

— Pankaj Upadhyay (@pankajcreates) August 5, 2017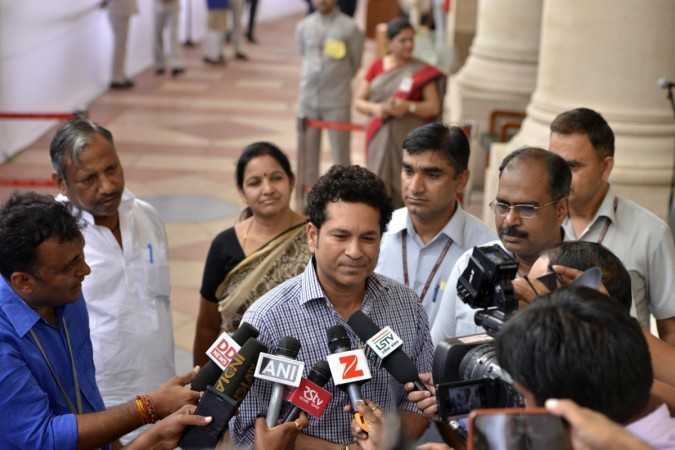 Tendulkar, who holds an integral role in the BCCI Cricket Advisory Committee, has been receiving the flak for making rare appearances in Rajya Sabha.
He was pictured attending Rajya Sabha on Thursday earlier this week, where he took part in the debate and discussion during the Question Hour. Incidentally or accidentally, a snap taken inside Parliament has become a viral meme on the internet.
Sachin Tendulkar is Master

On field : Master Blaster
In Parliament : Master Bunker

When its ur special appearance but not treated like 1
? pic.twitter.com/8RRrdTHjVd

— Sickcular Libtard (@SickularLibtard) August 4, 2017