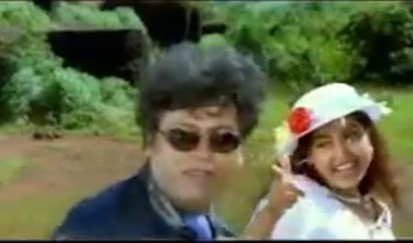 Veteran Kannada film director Ravindranath passed away due to a heart attack at the age of 63, on 16 March 2014, in Hyderabad.
Ravindranath has directed Kananda movies such as "Veerappan", "Nammoora Huduga", "Thayi Kotta Thali", "Lancha Lancha Lancha", "Aparanji" and "Henne Ninagenu Bandhana". Out of these films, he was known for his hit film "Veerappan" which starred actor Devraj in the lead role. He even won a state award for this film in the year 1992.
This veteran was born in Bhadravathi from Shimoga district on 27 March 1951. He bid farewell to the world, just a few days before celebrating his 64 birthday.
Ravindranath, who was a student at the Madras Film Institute, was a batchmate of Rajinikanth, Ashok, Hema Chaudary and Raghunandan. He was a close friend of the the Tamil superstar Rajinikanth, according to The Times of India.
Before making his directorial debut "Aparanji", Ravindranath worked as an associate director to Hunsur Krishnamurthy and K Balachander. He then worked with films including "I Love You", "Ganda Hendathi" and "Bhakta Siriyala". He then ventured into making movies as an independent director.
His last movie in the film industry was "Nammoora Huduga". This film featured actors Shivarajkumar and Shruthi in the lead roles. Ravindranath is one of the filmmakers who have contributed well to the Kannada film industry.
The Kannada film industry which is commonly known as Sandalwood has been growing and improving with each movie. There are a huge number of movies produced every year. New directors are exploring various genres and new techniques in filmmaking. The veterans continue to be inspirations for the new age filmmakers.