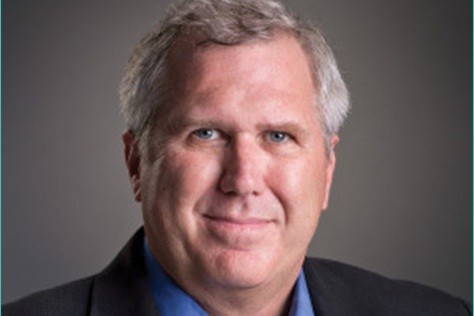 Veteran journalist Al Olson has left his post as senior editor at NBC News to join marijuana.com, a cannabis news site.
Olson, who has worked as senior editor of CNBC, NBC News and TODAY, took over as the managing editor of marijuana.com on Monday, and will primarily focus on expanding the site's editorial coverage of marijuana-related news and building a reporting team for the site, according to a press release.
Marijuana.com, a cannabis news and community source owned site, is operated by Weedmaps, the world's leading listings and review site for marijuana dispensaries. They posted on their site that Olson's rich experience in the field of journalism will help to further solidify marijuana.com as the "go-to source for marijuana news and analysis, including marijuana's impact on society, health, entertainment, sports, business, politics and international affairs".
"With the recent adoption of medical and recreational legalization nationwide, we're seeing a greater need for accurate and consistent marijuana coverage," said Justin Hartfield, CEO of Weedmaps. "It is extremely important that we stay at the forefront of all developments in the industry and Al is the perfect person for the role."
Hartfield also expressed his thrill in Olson heading marijuana.com. Weedmaps also welcomed Olson to the team with the tweet: "It's true! Former Senior Editor of @NBCNews, Al Olson, has joined @mjdotc as Managing Editor. Welcome to the team @alolson59!" on 19 August.
Olsen clarifies that as long his illustrous journalism career has been, he has been a marijuana advocate that much longer.
"I've been a journalist for as long as I've been a marijuana advocate - my first byline was at the age of 14, the same age I smoked my first joint," Olson said in a press statement.
Even while working at the NBC network, Olson has written pro-marijuana articles. In 2011, for example, when he was the deputy business editor, Olson wrote about the entrepreneurial opportunities in the marijuana industry, in an article titled "Medical Marijuana Becoming Blockbuster Drug".
The Pulitzer Prize-winning journalist has spent most of the past 19 years pioneering online journalism at NBC.com, CNBC.com and TODAY.com.
Olsen told IBTimes, India edition that although he has thoroughly enjoyed his time at NBC/CNBC/TODAY, he has been "seeking this type of opportunity for a few years".
"I look at it the same way I did when I left my job at the San Jose Mercury News, which I loved, for the chance to be an online pioneer," Olsen clarified.
Olsen, a medical marijuana card holder in Washington state, has seen how medical marijuana has helped many of his friends and family.
"I've been frustrated with the uneven media coverage of the marijuana industry. I don't think the mainstream media has done a good enough job covering it, which is why I've joined marijuana.com - to give the subject the coverage it deserves."
Olsen says as a young journalist, Walter Cronkite ad Hunter S Thompson, both pro-marijuana advocates, were his heros.
"Although these two journalists were on opposite ends of the news spectrum, both understood that the War on Drugs was a colossal failure. My goal is to make both of my heroes proud of the journalism we will produce at marijuana.com."