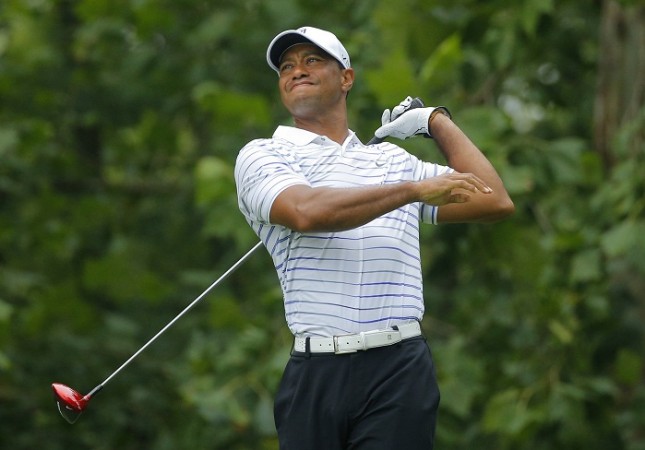 Golf legend Tiger Woods has revealed that he has plans in place for designing a golf course in India, and it is believed that if the step sees the light of day, it will boost the sport in the country.
The 39-year-old golfer is currently participating in the US PGA Championship at the Whistling Straits in Wisconsin, and Indian daily The Times of India has reported that the golf course mentioned by the American is slated to be designed in the Delhi-NCR region.
The national capital already boasts of as many as 20 championship courses and the 18-hole course being planned by Woods can make Delhi the golf capital of India as well.
"Is there a time when I'll get back to India? Absolutely," Woods was quoted by the New York Times as saying during a press conference of the ongoing PGA Championship.
"We're looking at designing a golf course there as well. There's a lot of different things that are going on for me positively in India," he added.
Tiger Woods Design (TWD) -- the golf course design firm led by the veteran golfer -- will be spearheading the project, and it has been reported that TWD had approached Gurgaon-based DLF Golf Resorts around two years ago to discuss the initiative.
This was also confirmed by one of the DLF Golf and Country Club members.
"We were approached by TWD two years ago. We had a couple of meetings but unfortunately we couldn't come to an agreement," Akash Ohri, head of DLF's golf business, told TOI.
Golf legend Arnold Palmer had designed the 18-hole DLF Golf Course in Gurgaon, and it has been reported that an additional nine-hole course is being installed there as well.
Meanwhile, real estate developers Homestead, also based out of Gurgaon, are rumoured to be spearheading the construction of the golf-course proposed by the TWD.
Some of the best-known golf courses in India include Jaypee Greens in Greater Noida, Classic Golf Resort in Manesar, Kalhaar Blues & Greens in Ahmedabad and the Kensville Golf & Country Club in Ahmedabad.
Four-time European Tour champion and India's own Jeev Milkha Singh had designed the Kensville Golf Club.
Woods, winner of 14 major titles, has spearheaded the design of as many as five golf courses around the world with the help of his firm TWD.
The list includes El Cardonal and The Oasis at Diamante in Mexico, Bluejack National in Texas, Trump World Golf Club in Dubai and Pacific Links National in Beijing as well as a practice facility in Jupiter, Florida.