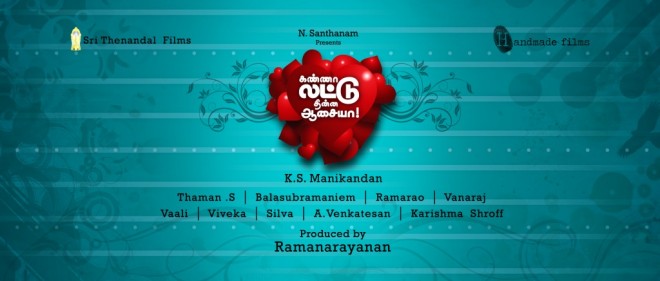 Veteran director and producer Ramanarayanan passed away in Singapore on Sunday. He was 65.
Ramanarayanan was admitted to a private hospital and was being treated for a kidney-related ailment, but he passed away around 9 p.m.(IST). He is survived by his son.
The director hailed from Karaikudi and began his film career in the 1980s. He was popular for making devotional films, as well as films in which animals played important characters. Ramanarayanan has made a record-breaking 126 films in nine Indian languages including Tamil, Telugu, Kannada, Bengali and Bhojpuri.
Some of his notable films include "Soorakottai Singakutty", "Kanne Radha", "Sahadevan Mahadevan", "Aadi Velli", "Durga", "Senthura Devi", "Thirupathi Ezhumalai Venkatesa", "Palayathu Amman", "Viswanathan Ramamoorthy" and "Kottai Mariamman." His last film was the 2013 release "Arya Surya."
Ramnarayanan has also produced several films including Santhanam's "Kanna Laddu Thinna Aasaiya" under Sri Thenandal Films banner. He has also received many awards including the prestigious Kalaimamani award from the state government.
The veteran filmmaker had been elected as the head of Tamil Film Producers' Council for three consecutive terms. He was also elected as MLA from Karaikudi in 1989 and the chairman of Iyal Isai Nataka Mandram in 1996.
His last rites are expected to be performed in Chennai on 24 June.
Several members of the Tamil film fraternity have expressed grief over the death of Ramanarayanan.
RIP- Ramanarayanan. He understood commercial cinema better than others. Had a lot of respect 4 him & was a gentleman. pic.twitter.com/eAI4kDXQJY

— Sreedhar Pillai (@sri50) June 22, 2014
So shocking to read about the demise of Director Rama Narayanan sir, who directed 126 films in many Indian languages. Huge loss to industry — Dhananjayan Govind (@Dhananjayang) June 22, 2014
The industry will miss one of the greatest film maker Ramanarayan. May his soul rest in peace, the industry will miss his presence

— Sarath Kumar (@realsarathkumar) June 22, 2014
Deeply saddened to hear about the passing away of #Ramanarayanan Sir..my producer of #KannaLadduThinnaAasaiya #RIP #SriThenandalFilms :( — Vishakha J Singh (@vishakhasingh55) June 22, 2014
Very saddened to hear the passing away of dir Rama Narayanan , had a great working relationship with him, nice man. Lots of successful films

— Radikaa Sarathkumar (@realradikaa) June 22, 2014
R.I.P. Ramanarayan sir .. My Heartfelt condolences to the bereaved family. — Nakul (@imnagulan) June 23, 2014
Wat m i hearing !? ramanarayan sir is no more :( wat a great person at heart he was ! big loss to the industry !RIP ramanarayan sir

— RAAI LAXMI (@iamlakshmirai) June 22, 2014