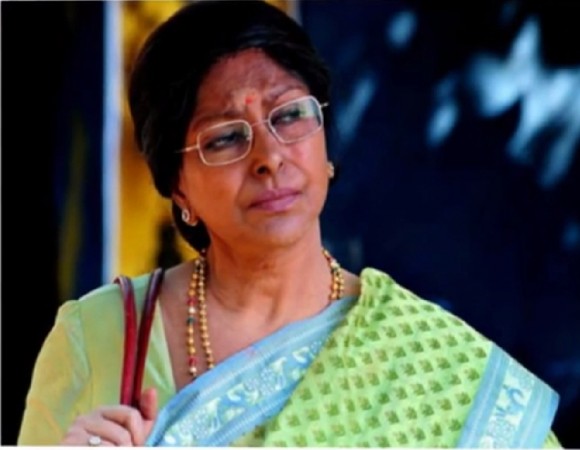 Veteran actress Sharada met with an accident on 6 March at Akupamula in Nalgonda district in Telengana state and has suffered minor injuries.
Doctors have assured that the actress' condition is stable and she will recover soon. The car in which she was travelling reportedly lost control while taking a turn and rammed into the bushes near the roads.
Incidentally, politician Nandamuri Hari Krishna's elder son and producer Nandamuri Janakiram too had met with an accident at a spot close to Sharada's accident spot a few months ago. Janakiram passed away soon after he suffered some fatal injury in the incident.
Many are now protesting against the government for not taking necessary safety measures to reduce such incidents.
Meanwhile Sharada is one of the most well known actresses in all South Indian film industry. She had made appearances in Telugu, Malayalam, Tamil, Kannada and Hindi movies and was often known for her subtlety and grace in performances.
Sharada began her career as actress in Telugu movies and it was Akkineni Nageswara Rao starrer movie "Iddaru Mitrulu" which gave her a big break. She was offered a good deal of movies in Malayalam and Tamil movies.
Soon the actress was able to create a niche for herself in Malayalam film industry with her impeccable style and acting in movies like "Shakuntala', 'Murappennu", "Udhyogastha", "Kaatu Thulasi" and "Inapravaukal".
Sharada also won National Award for Best Actress thrice. The first one was for 1968 Malayalam movie "Thulabharam' directed by A Vincent, later for "Swayamvaram" (Malayalam, 1972) directed by Adoor Goplakrishnana and then for Telugu movie "Nimajjanam" in 1977 directed by Narayana BS.