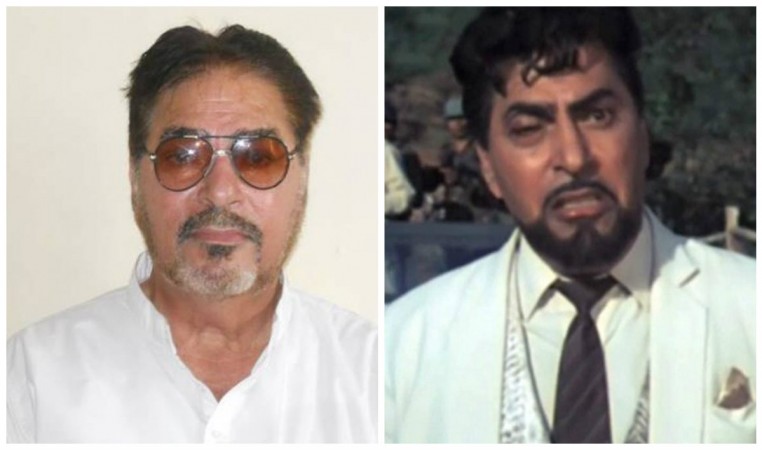 Veteran Bollywood actor Amrit Pal passed away on Monday at his Mumbai residence. He died at 76.
He had been suffering from liver cirrhosis, owing to which he was bedridden since quite some time, and could not work in any movies in the recent past.
Amrit had worked in over 100 movies and was mostly seen playing negative roles. Some of his noteworthy Bollywood movies include Kasam, Pyar Ke Do Pal, Farishtay, Zanjeer, Jaal among others.
Although he has not been one of the most popular Bollywood villains, Amrit had worked with big stars like Jeetendra, Mithun Chakraborty, Amitabh Bachchan, Vinod Khanna, Anil Kapoor and Dharmendra.
While the news of Amrit's demise is very tragic, another sad thing is that not a single Bollywood star turned up at his funeral. Some people from the industry did go for it, but not any popular one.
"He was suffering from liver cirrhosis from a long time, and was bedridden. That's also why he was out of work. Some people from the industry had come for his funeral, but I don't know who they were, I don't even know their names. He was 76-year-old. We had lost our mother a long time back," Amrit's daughter Geeta Kaur told The Indian Express.
None of the Bollywood celebs even expressed grief on Twitter. It seems they are not even aware of Amrit's death. A few days back, Vinod Khanna had passed away and many big celebs attended the funeral. Looks like the industry has totally forgotten Amrit and his contribution to films. However, there are some fans who expressed sadness at the loss.
RIP, Amrit Pal. The mainstream Bollywood may not cry for you, but your audiences will. Thanks for the chills and the villainy, sir. pic.twitter.com/VIkcmfDNni

— Vaibhav Vishal (@ofnosurnamefame) June 20, 2017
Veteran actor of negative role in hindi movie Mr. Amrit Pal passed away yesterday. May he find peace n comfort in his fond memories. pic.twitter.com/SqM8bs58wm

— Srikanta Panigrahi (@iamSrikantaP) June 20, 2017