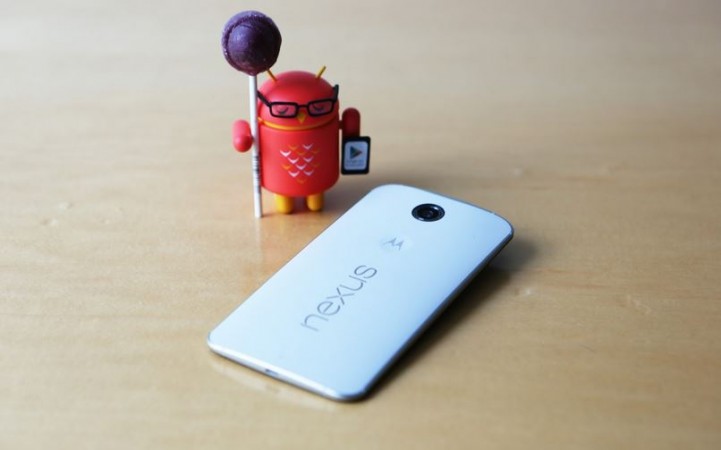 American network carrier Verizon Wireless has begun rolling out Android 5.0 series Lollipop update to two flagship smartphones, Nexus 6 and Galaxy Note Edge.
It's been more than a month since unlocked Motorola Nexus 6 device received the new v5.1.1 Lollipop. Now the firmware (build number: LMY47Z) has been released to the Verizon variant.
As per Verizon change-log, the new update will bring stability and rectify some glitches found in previous OS version.
A key improvement is that v5.1.1 will fix the nagging memory leak issue, which has been plaguing Nexus 6 (and other nexus devices) since getting updated to 5.0.2.
Read more: Android 5.1 Lollipop Fails to Fix Memory Leak Glitch; Stability Update v5.1.1 with Bug-Fix on way, Confirms Google
In a related development, Verizon has also released v5.0 Lollipop (build version: LRX22C.N915VVRU2BOF2) to the 2014 flagship phablet Samsung Galaxy Note Edge in the US.
The new Android Lollipop OS brings in the refurbished design language 'Material design' with an interactive user interface, lots of animation graphics, replacement of Dalvik with ART as its default runtime that will bring improvement in performance and battery-life enhancements.
Other key improvements include Android Auto support, new 'Slow motion' and 'Fast motion' options added to the Camera app. The 'Blocking mode' has been removed and has been replaced with 'Do not disturb' feature.
[For more information on change-log, click HERE]
How to install Android Lollipop OTA update to smartphones:
If Galaxy Note Edge/ Motorola Nexus 6 owners are getting the update notifications on the smartphone, then select "Yes, Download" option >>. After downloading, select >> "Install now". The phone will restart automatically and the OS will be updated to the new version.
We would like to remind our readers that the rollout process is being carried out in phases, so it will take about two to three weeks to reach all corners of the country.
Until then, users can check for OTA update manually by going to 'Settings' >> 'About phone' >> 'System update' >> 'Check Now'.
[Tip: Before checking for manual update, reboot the smartphone by switching it off and restart]