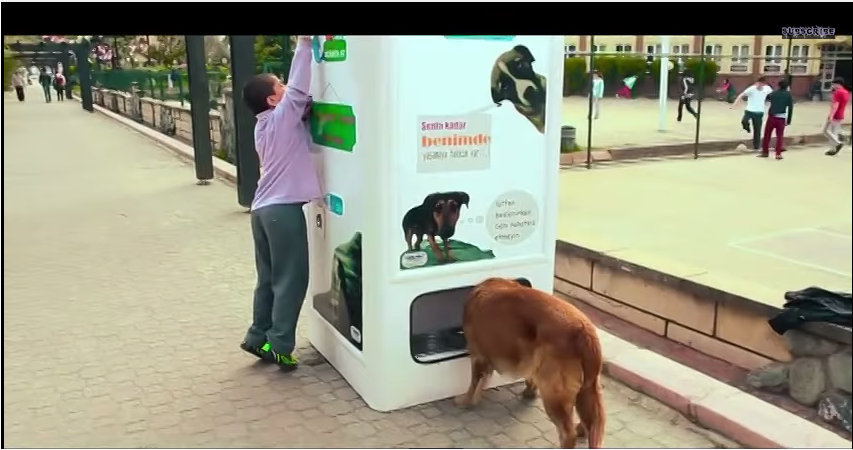 Pugedon, a Turkish company, has created a wonderful vending machine that dispenses food for stray dogs in Istanbul, which is known for its high number of canines.
The machine has a water bowl, where one can pour the excess water and dispenses dog food while it recycles plastic bottles. The profit from recycled bottles covers the cost of the dog food.
The recycling machine fulfils the needs of the stray dogs, while keeping the city free of discarded plastic bottles.
The video posted on YouTube has been warmly welcomed by dog lovers and has been viewed over 9 lakh times untill now. Many viewers have lauded the idea and have been raving about it.
Jorden Lefler: "This vending machine gives food to stray dogs in return for recycling bottles and cans. And it even has a spot where you can give your leftover water! Awesome."
Levan N: "Respect, guys! Brilliant idea."
Robin Hood : "It would be better if they could insert the bottles lower, so that the dogs could learn to recycle thrown away bottles. This would clean the environment and fed the dogs.
Aarron Adepoju: "Yeah I love animals and I am glad people are trying to help the ones that need it most. But I just think this has a lot of potential to do harm."