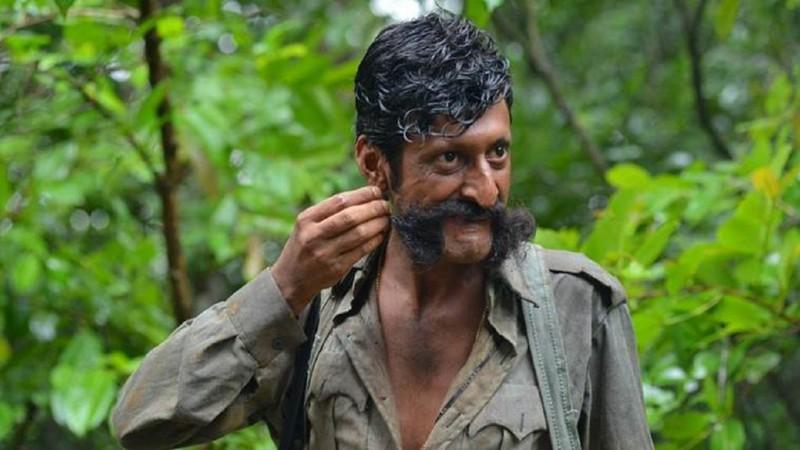 IBTimes India Review: 1
Performance heuristic — people seeing the success of their previous performance as a positive sign when estimating their prospects for improvement in future performances — is a strange phenomenon. And it is most evident in one of the most public of stages — cinema. Manoj N Shyamalan is one example in Hollywood — so much so that he is now called a "one-trick pony." His Indian counterpart can easily be Madhur Bhandarkar.
Ram Gopal Varma has been on that path for quite some time now. And yet, he is not quite there, possibly because there may still be a glimmer of talent left in the man who gave us "Satya," "Company," "Kaun" and "Sarkar," but let us down with a resounding thud by following them up with the likes of the abysmal "James," which he then immediately remade as "Shiva."
Interestingly, "Veerappan" is not the first time he has tried to tell the story of the jungle brigand. He had done a somewhat commendable job with "Jungle," and Sushant Singh was every bit menacing as the leader of a jungle-dwelling group of militants. And Varma's own Kannada venture, "Killing Veerappan," with Sandeep Bhardwaj — who is also in "Veerappan" — as the dreaded eponymous character and Shivaraj Kumar as the master strategist out to get him, had earned rave reviews, with some even predicting Varma's return to form with the docu-drama, a style the filmmaker had taken to its pinnacle in "Company."
Sadly, "Veerappan" itself is so half-cooked that it can cause food-poisoning of the mental kind. Sachiin Joshi is more wooden than the Sandalwood trees Veerappan used to smuggle, while Lisa Ray's facial features overshadow her acting. Even Sandeep Bharadwaj fails to do justice to the 'National School of Drama' tag.
Also, Usha Jadhav's National Award-winning talent goes to waste in a very humdrum film whose plot has more holes than an industrial-grade sieve and whose story seems to have been developed, and not too well, from a single-line idea. And the less we say about the screenplay, the better. Add to that the garish music that Varma seems to have taken a liking to with a vengeance, and you have a film that, after initial sparks of inspired narration, devolves into a hodgepodge of scenes that make less and less sense as the film progresses.
The movie will probably be an even more disappointment for those who have watched the Kannada version.
This one is a waste of time, and the only reason this film has got a solitary star is it still shows some sparks that are alive in Varma.