Ajith-starrer "Vedalam", also "Vedhalam", has reached a milestone! The Tamil film has scored half century and has become one of the biggest hits of Thala's career.
Kollywood 2015: Top 10 Highest Grossing Tamil Movies in the Year
"Vedalam" released on 10 November on the occasion of Diwali. The makers targeted the six-day weekend, and their decision worked big time in favour of the flick at the box office. On release day, it created history by making a record-breaking Rs 15.5 crore in Tamil Nadu!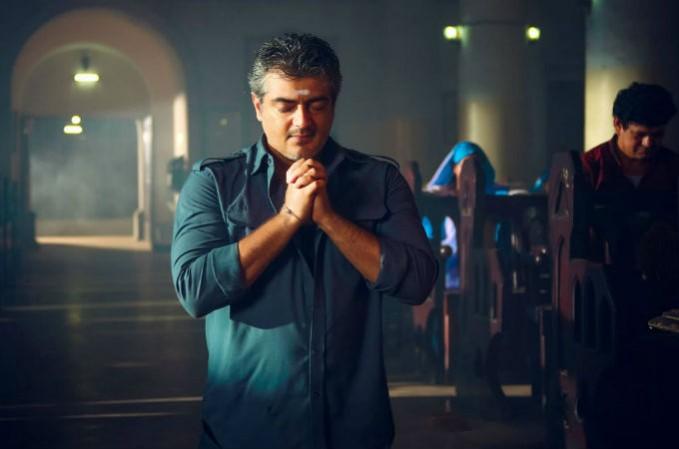 In the next few days, "Vedalam" retained good viewership to rake in Rs 50 crore (Nett) in the six-day weekend in Tamil Nadu. It grossed Rs 4.35 crore in Kerala, Rs 6 crore in Karnataka and about Rs 1.6 crore from the rest of India to do total business of Rs 58.60 crore in the country.
From the overseas centres, "Vedalam" minted Rs 24.55 crore to take its total worldwide collection to Rs 83.15 crore. But subsequently, heavy rain in Chennai played spoilsport for the Tamil flick.
The unprecedented rain, leading to floods, brought Chennai to a standstill and it took more than 15 days for the city to return to normal. Otherwise, "Vedalam" could have become the biggest hit of 2015, say traders. Among the overseas centres, it has done remarkable business in Malaysia.
In the end, "Vedalam" earned more than Rs 110 crore and gave good profits to the producer, distributors and exhibitors. The movie was made with a budget of Rs 61 crore. "Vedalam" has been written and directed by Siruthai Siva, and produced by AM Rathnam.
Ajtih, Shruthi Haasan and Lakshmi Menon-starrer "Vedalam" completed its 50-day run in theatres on Tuesday, 29 December. It is still being shown in Mayajaal and a couple of screens in Tamil Nadu.